Emiratis exempt from pre-entry visa to Ireland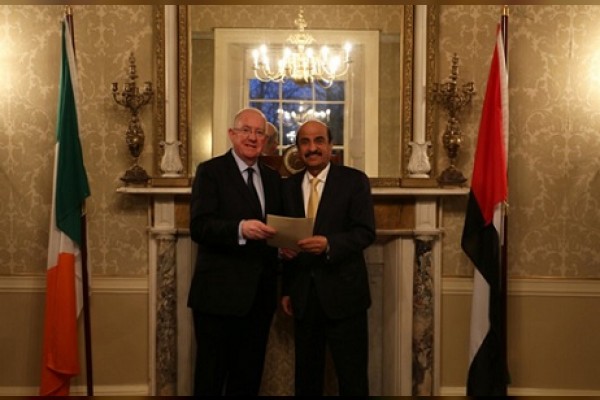 The UAE Ministry of Foreign Affairs and International Cooperation, MoFAIC, has announced that as of 1st February, 2018, Emiratis holding ordinary passports will be exempt from pre-entry visas requirements for Ireland.
Ahmed Elham Al Dhaheri, Assistant Under-Secretary for Consular Affairs at MoFAIC, said that the ministry has received an official note from the Government of Ireland which states that holders of ordinary UAE passports will be allowed entry to Ireland without pre-visa requirements, with the possibility of extending their stay in Ireland for a period of up to 90 days on each visit.
Al Dhaheri added that the privileged bilateral relations between the UAE and Ireland and the large number of UAE citizens opting for the country as a destination for study, tourism, investment, trade and others, are the rationale behind the move.
He also noted that the constructive economic partnerships between the two countries over the past years have motivated both countries to provide their citizens with all possible privileges in order to ensure continued progress and prosperity in bilateral ties.
Al Dhaheri reiterated that Ireland had exempted Emirati diplomatic and private passport holders in mid-2015 from prior-visa requirements, which has had a positive impact on bilateral relations and today this progress is completed by exempting other UAE citizens from the same measures.
This reflects the strong bilateral ties between the two friendly countries, he added.
He hailed the diplomatic efforts of the ministry to strengthen bilateral relations with countries around the world in accordance with the directives of the UAE wise leadership. He also stressed that the plans adopted to achieve strategic partnerships with these countries, have enhanced the country's positioning in the international arena, leading other countries to open their doors to Emiratis.
Al Dhaheri called on Emiratis to be the best ambassadors for their country wherever they are.
Follow Emirates 24|7 on Google News.