Empower's e-service transactions reach 250,000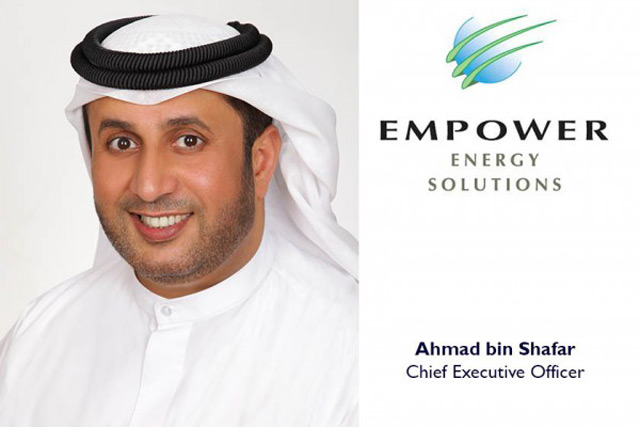 Emirates Central Cooling Systems Corporation, Empower, has reported that the number of its online transactions is continuously growing. The company recorded a total of 250,000 transactions performed through its e-services system from January to July 2018.
Empower aims to increase the number of e-services subscribers to achieve 100 percent online transactions. The e-services allow customers to pay bills online, view their bills history, register and track requests, and view consumption trends, among other services.
Commenting on the announcement, Ahmad bin Shafar, CEO of Empower, said, "Empower aligns its objectives with that of Dubai Government in the fields of Artificial Intelligence and smart transformation in customer servicing to achieve a complete digitalisation and paperless environment. This move is set to support "The Dubai Paperless Strategy" launched by H.H. Sheikh Hamdan bin Mohammed bin Rashid Al Maktoum, Crown Prince of Dubai and Chairman of Dubai Executive Council, last February, under the directives of His Highness Sheikh Mohammed bin Rashid Al Maktoum, the Vice President, Prime Minister and Ruler of Dubai,, to make Dubai the smartest and happiest city in the world and as per Dubai Plan 2021."
"Innovative e-servicing contributes to the preservation of the environment and reduces the carbon footprint resulting from paper consumption. Smart transformation has significantly contributed to savings in overall paper consumption, and has boosted customers' satisfaction through easy and convenient online transactions that can be done from anywhere in the world," he added.
Follow Emirates 24|7 on Google News.