Etihad Airways reassures passengers following directive on US-bound flights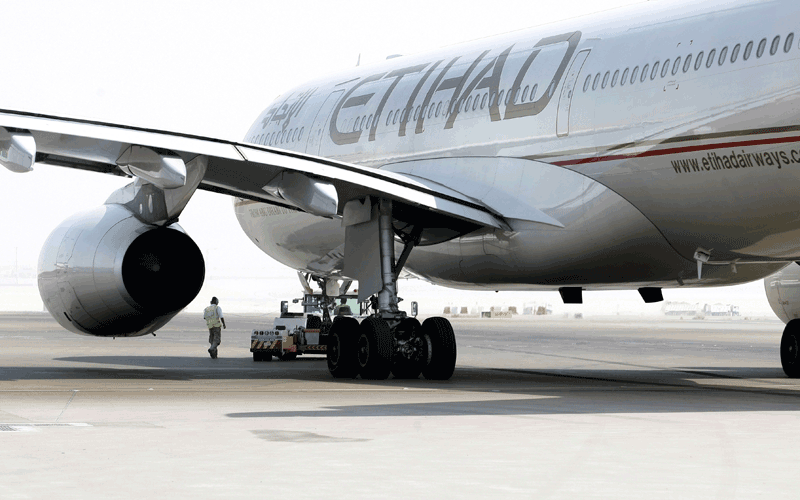 Etihad Airways is reassuring passengers of its highest level of service to minimise disruption following the introduction of a new US travel directive on electronic devices.
Effective 25th March, passengers on all US-bound flights from, or transiting through, Abu Dhabi International Airport will not be permitted to carry electronic devices bigger than a smartphone or mobile into the aircraft cabin. Items such as laptop computers, tablets including iPads, gaming devices, cameras and e-readers will be required to be placed in checked-in luggage. Medical devices are exempt and can be carried onboard.
In a statement today, the airline said that all Etihad Airways' US flights have mobile and Wi-Fi connectivity, together with power and USB points at every seat enabling guests to remain connected through their mobiles and smartphones.
The airline also said that it would be sending email alerts to all US-bound travellers advising of the new directive. "Signage is being placed at check-in desks at airports around the world where staff will inform guests to pack any prohibited electronic devices in their checked luggage," it said.
"US-bound passengers travelling via Abu Dhabi must check-in their electronic devices at the point of origin. The directive, issued by the US Transportation Security Administration, does not affect flights departing from the United States," the airline added.
At Abu Dhabi International Airport, all Etihad Airways guests travelling to the United States clear US Immigration and Customs at the US Preclearance facility in Terminal 3 – the only one of its kind in the Middle East. When guests land in the US, they arrive as domestic passengers with no requirement to queue for immigration checks again.
The statement went on to say that due to the additional security measures, Etihad Airways will deploy more staff at the US Preclearance facility to provide assistance. "To avoid inconvenience, guests are encouraged to pack the prohibited items in their checked baggage prior to reaching the Preclearance facility in Abu Dhabi. Any prohibited electronic devices will have to be declared and placed in padded envelopes before being securely taken to the aircraft luggage hold by staff. Such items will be returned to guests on arrival in the US, while conveniently, other items of checked-in luggage can be collected at the final destination in the United States," it added.
Guests are also encouraged to avoid carrying spare battery packs larger than the permitted size as these will not be allowed in either the luggage hold or the cabin.
Peter Baumgartner, Etihad Airways Chief Executive Officer, said, "We remain committed to ensuring we provide guests the highest levels of service and quality experience that we are renowned for, at Abu Dhabi International Airport and throughout their journey to minimise the impact of the new measures.
"Etihad Airways offers excellent facilities on the ground at Abu Dhabi International Airport and inflight to keep guests entertained during their journey. While we are communicating the new directive to guests before they begin their travels to the US, we are implementing a number of measures at Abu Dhabi International Airport to ease the process. We continue to work with the relevant authorities and advise guests to comply with the directive to ensure a smooth and uninterrupted journey to the United States."
Follow Emirates 24|7 on Google News.