Expect Dubai rental decline, rent-free periods this year?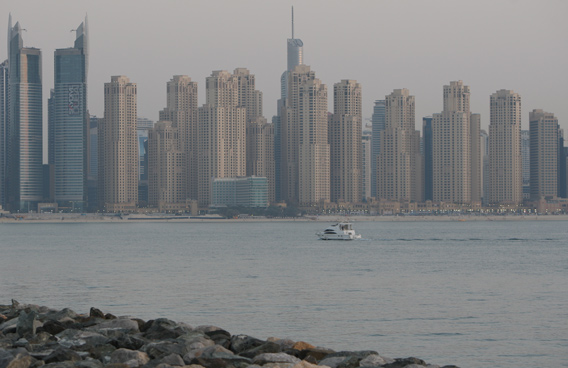 Dubai residents can expect rental declines this year, with landlords even offering rent-free periods to their existing tenants, believes a global real estate consultancy.
"We expect Dubai rents and residential prices to fall up to 10 per cent this year. Lower oil prices will have a limited direct impact on the real estate market in 2015… the impact will be more pronounced in 2016 and beyond if they remain at current low levels," JLL CEO Alan Robertson said announcing its 2015 Top Trends for UAE Real Estate report.
Although Dubai's real estate sector witnessed stable rents and prices during the fourth quarter 2014, he believed there was no doubt that the bubble had deflated rather than rapidly burst and the leading question now being asked is "What will be next".
"For new tenants moving in, we expect landlords to keep the rents the same or reduce them. Existing tenants could get a month rent-free period instead of a rental decline."
During 2008 and 2010, single apartment owners were luring tenants by offering two to three months of rent-free period in order to have their units occupied. Even property management companies had adopted the same approach.
Craig Plumb, head of research, JLL Mena, said: "While sentiment towards Dubai real estate has softened over the past six months, this cooling of sentiment is a positive in some ways, in that it has reduced the pressure on asset prices that was emerging in 2013 and the first half of 2014."
The emirate is expected to witness new supply of 25,000 housing units this year.
JLL states car parking, quality road access and public transport will also have greater influence on rents and values.

"The increased level of traffic and the disappearance of 'sand parking lots' have combined to highlight the deficiency of parking in many existing projects. As paid parking becomes more commonplace, we would not be surprised if car parks joined education and health care as emerging real estate asset classes in 2015," it adds.

Emirates 24|7 has reported earlier that developers were selling parking bays at exorbitant prices in Jumeirah Lakes Towers after the parking barriers were installed and free parking limited to mere three hours.

In Dubai Marina, unit owners with additional parking were leasing their underground parking, as residents were unable to get free parking spaces.
Follow Emirates 24|7 on Google News.