Expecting a pay hike in UAE this year? This is what you may get…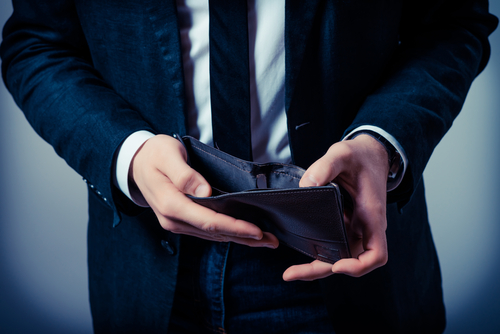 There's good news or bad news in the salary department this year, depending on your expectations.
If you weren't expecting anything at all, well, you're going to be pleasantly surprised.
But, if on the other hand you are hoping for a big fat raise, you might have to wait a bit more.
2015 may not see any big increments or fat bonuses, and those in the UAE may have to contend with a marginal pay hike.
According to Morgan McKinley's latest 2015 UAE Salary Guide, a five to six per cent pay hike is what employees should be looking at this year.
According to the recruitment firm, this pay hike is on the back of falling oil prices and is less than what was predicted at the end of 2014.
"The major caveat is the fall in global oil prices to an eight-year low in 2014. Until the end of 2014, we were looking forward to a bumper year in terms of both the creation of new headcount and salary growth, but we have had to reassess and lower expectations," says Trefor Murphy, managing director of the company.
"The current prognosis is that the fall in oil prices is likely to be short-lived. We will see a 10-12 per cent increase in the number of new jobs, with salaries increasing in line with inflation at around five-six per cent. However, if the price should fall further, the economic outlook is likely to change significantly," he adds further.
A previous survey by Aon Hewitt, a company into talent, retirement and health solutions, stated that employers in the UAE could be in line for an average salary increase of 4.8 per cent in 2015.
The figure by Aon Hewitt is slightly down from forecasts made in 2014 and 2013, which was 5.1 per cent and 5 per cent, respectively, indicating that companies across the UAE are being slightly more conservative with their budgets this year compared with previous years.
Employees may have to put up with the limited pay hikes seen over the past years in 2015 as well. The good news is that the rent spikes seen in the past couple of years may have stabilised as of now, which may give them some kind of breather.
"For many, the actual cost of living is outstripping salary increases with 2014 rents having soared to an annual rate of increase of 15-20 per cent while housing prices increased by 12-15 per cent," explains Murphy.
"One of the effects of this increase in the cost of living is that locally based candidates will tend to wait for an opportunity offering a major salary hike before moving jobs, and this is a factor depressing the talent supply," he notes.
It seems that not only we may not get the hoped-for pay hikes this year, our bosses may well import our replacements if we demand one too strongly.
"Many employers, however, are holding firm on salaries and will import professionals from abroad," says Murphy.
Follow Emirates 24|7 on Google News.