Expo 2020 Dubai to unveil its greener world strategy at ADSW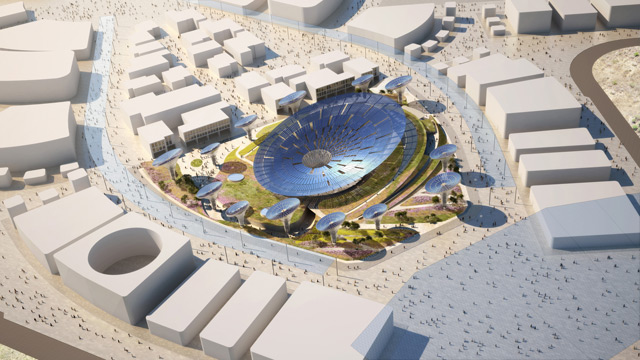 Expo 2020 Dubai will unveil details about its strategy for a cleaner, greener world and its centrepiece Sustainability Pavilion at the forthcoming Abu Dhabi Sustainability Week, ADSW.
The fifth annual ADSW, running from 12th-21st January, also hosts the World Future Energy Summit, and will focus on identifying and discussing solutions to the world's energy and sustainability challenges and makes a 'natural fit' with the first world exposition to be held in the region.
Expo 2020 Dubai plans to offer ADSW's influential audience the opportunity to see for the first time its plans and vision for its Sustainability Pavilion, as well as the wider 4.38 square kilometre site in Dubai South, along with other details and content showing how innovation will be central to Expo's ambition.
An exhibition stand, which will occupy a prominent position at ADSW, will feature various aspects of Expo 2020 Dubai's efforts to trigger innovative ideas, debate and action around the improved stewardship of the planet.
Expo team members will also be meeting other experts and business owners for their input and insights plus there will be focus events on the US$100 million Expo Live programme supporting global innovation projects.
Expo 2020 Dubai's Vice-President of Expo Live, Yousuf Caires, will also be attending ADSW and available for briefings.
"Expo 2020 Dubai's participation in the Abu Dhabi Sustainability Week is a natural fit as it's a strategic international event highlighting the progressive sustainability agenda of the UAE," said Marjan Faraidooni, Vice President of Legacy Impact and Development, Expo 2020 Dubai.
She continued, "Expo 2020 Dubai will be explaining its entire vision for a cleaner, greener world including the announcement of the Sustainability Pavilion design."
The construction of the Sustainability Pavilion and other installations are on course to be completed at least one year before Expo 2020, which opens to the public on 20th October 2020.
Follow Emirates 24|7 on Google News.