FAHR launches charity initiatives marking 'Year of Zayed'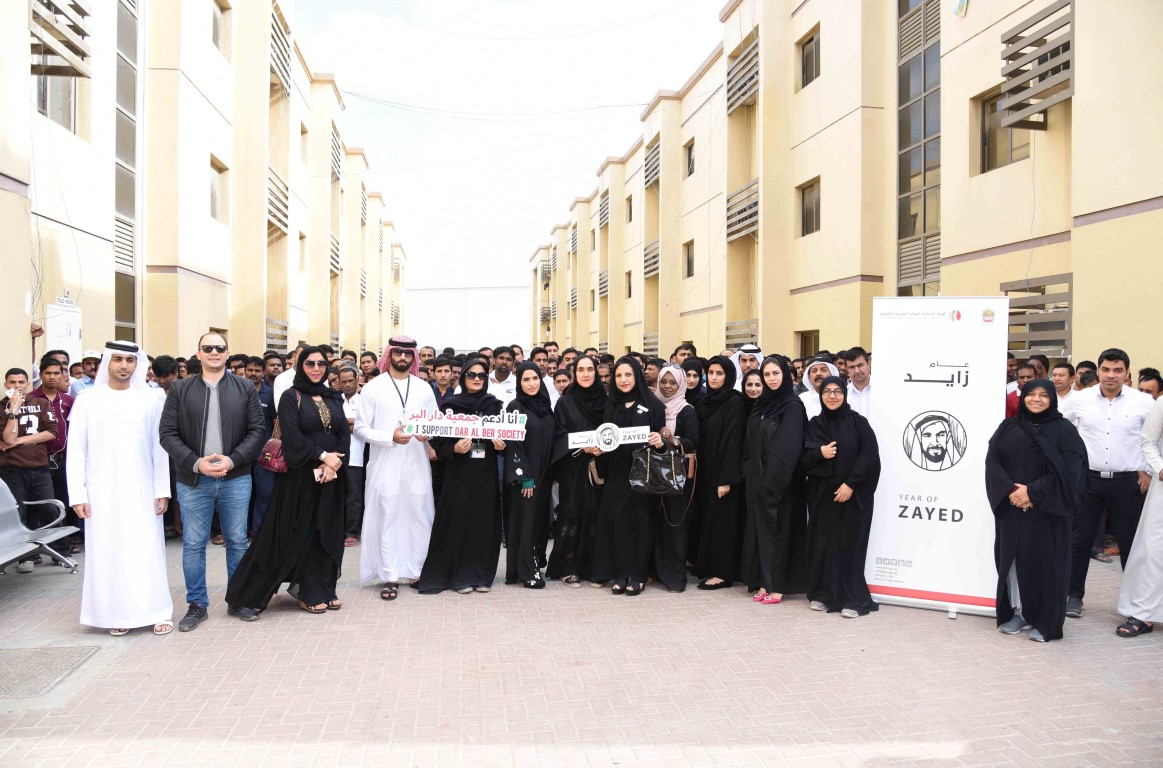 The Federal Authority for Government Human Resources, FAHR, yesterday launched the "Winter Warmth", a voluntary charity initiative, in co-operation with Dar Al Ber Society, to support labourers in Dubai by providing them with clothes and winter supplies that have been bought using donations from federal government employees, as part of the Giving Help Campaign, one of the FAHR's social and humanitarian initiatives marking the Year of Zayed.
The federal government employees volunteering in the initiative distributed bags of clothes and winter supplies to 350 labourers working in several companies in the Al Quoz Industrial Area. Many employees of the FAHR and the ministries of Education and Infrastructure Development participated in the initiative.
Hanan Mohammed bin Naseef, Deputy Director of the Government Communications Department at the FAHR, explained that launching the campaign is part of the authority's sense of social responsibility, and its desire to launch initiatives and humanitarian campaigns that will benefit various segments of the community while stressing the importance of the Winter Warmth initiative, which highlights and supports labourers, who are an important segment of the community.
She stated that the initiative comes within the framework of FAHR's interaction with President His Highness Sheikh Khalifa bin Zayed Al Nahyan's decision announcing 2018 as the Year of Zayed. At the beginning of the year, FAHR launched its social and humanitarian plan for the Year of Zayed, including 30 initiatives and social activities, which it plans on executing during the current year.
Naseef noted that FAHR intends to launch many such qualitative social initiatives of added value and great effect, including a programme to provide free training for the employees in the ministries and federal bodies within the "Ma'aref" initiative for the preferred training partners in the Federal Government. It will also offer them discounts and special privileges within the "Imtiyazat" programme on the occasion of Year of Zayed, implement specialised volunteering in co-operation with government and private institutions, and launch a series of voluntary and charity initiatives within the "Giving Help" campaign such as "Contribute to their Education."
Follow Emirates 24|7 on Google News.