'Fantasy weekenders' UAE residents lie about their holiday fun: Study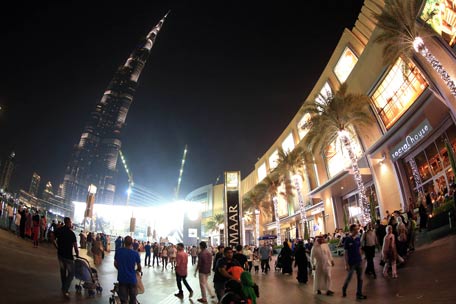 The UAE is a country of 'fantasy weekenders', more prone to staying at home and making exaggerated claims later, according to a new research.

The study conducted by Hilton reveals that more than half of the 1,013 UAE residents polled admitted to staying at home all weekend at least twice a month, with almost a quarter (24 per cent) not leaving their home almost every weekend. (INFO GRAPHIC BELOW)

At the same time, the research shows that many UAE residents polish the truth when it comes to sharing details of their weekend activities – with more than half (57 per cent) admitting they have exaggerated what they have done at the weekend when asked by friends or work colleagues, either to cheer themselves up (38 per cent), make themselves look more exciting (25 per cent) or in response to the social pressure of trying to keep up with what everyone else is doing (20 per cent).

A fifth of respondents are left feeling fed-up when reflecting on their weekend activities come Sunday morning, with around a quarter (24 per cent) of those aged 18-24 feeling unsatisfied with the way they spend their weekends.

These findings might have something to do with the fact that the study also suggests that UAE residents are spending less quality time with friends and family.

Of those surveyed, 8 per cent admitted to not seeing friends at the weekend and 5 per cent said the same for family, yet more than a quarter (26 per cent) admit to spending at least four hours watching television every weekend.

Getting out of bed early during the weekends is a tough task for 39 per cent of UAE residents who revealed they don't move from their beds until at least 10.00am, with 11 per cent admitting they fail to rise and shine before noon.

The research also highlighted how UAE residents spend money on weekends they end up regretting. Impulse buying (47 per cent) was cited as the main money-waster followed by takeaway food (31 per cent) and meals out (34 per cent).

And when it comes to do at the weekend, there seems to be little agreement between couples, with almost half polled (46 per cent) admitting to arguing with their partner over plans at least once a month.

Weekends away scored highly as a preference for how to get the most out of your weekend. Forty per cent of people questioned believed a trip can put the spark back into a relationship – while 28 per cent believe it can save a doomed couple.

Yet despite the popularity of the idea of a weekend getaway, almost one in 10 respondents (9 per cent) never enjoy a short break away, with 40 per cent only getting away one to five times a year.
Follow Emirates 24|7 on Google News.