Fat to fit: How UAE residents do it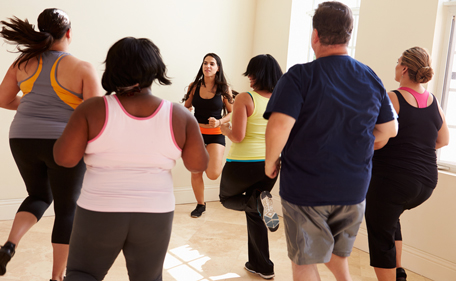 Unlike in the past, when obesity was seen as a sign of wealth in the UAE and the Arab World, residents believe a sagging waistline now denotes lethargy and lack of knowledge and they don't want to fall in this category anymore.

To break from away from the tag of being fat, individuals now have their own ways to lose extra kilos, which is also the most important New Year resolution in 2015.

A previous survey by Emirates 24|7 revealed that most UAE residents (30 per cent) want to lose weight and they resolve to make it happen this year.

But, how do they actually translate their resolve into actions? A new study Global Health & Wellness Survey by Nielsen, a consultancy, shows majority of respondents in the UAE rely on tried-and-true methods to lose weight - diet and exercise.

Nearly three quarters of UAE respondents who are trying to lose weight plan to exercise (72 per cent) and 69 per cent plan to change their diet. Six percent say they take diet pill/bars/shakes, 5 per cent use medicine prescribed by their doctor and 5 per cent use other methods not described in the survey.

Among those who are changing their diet to lose weight, over two-thirds (67 per cent) say they are cutting down on fats and 61 per cent are eating less chocolate and sugary sweets.

Conversely, more than half of UAE respondents (59 per cent) are expanding their diets with more natural, fresh foods.

The Nielsen report highlights that eating smaller portions is the diet method of choice for almost five-in-10 UAE respondents (48 per cent) and 34 per cent of UAE respondents are choosing to consume fewer processed foods (34 per cent) followed by the choice of a low-carbohydrate diet (30 per cent).

One-in-four (24 per cent) respondents are following another non-specified diet plan, and one-in-10 (10 per cent) are opting for commercial slimming programmes like Weight Watchers.

Most residents now want to keep fit and the authorities are encouraging people to live healthy. Whether the belief of 'you are what you eat' being promoted in Dubai schools or the Municipality running its programme of giving gold to those who shed the extra kilos, getting and retaining a fit body is become important for many.

The Nielsen survey shows that 55 per cent of the UAE respondents consider themselves overweight.

According to the Global Burden of Disease Study 2013, more than 66 per cent of men and 60 per cent of women in the UAE are overweight or obese and the current study shows that consumers are attempting to take charge of their health – 63 per cent are actively trying to lose weight and 83 per cent are willing to pay more for foods with healthy attributes to some degree.

"There is no doubt that consumers in the Gulf region are conscious of the phenomena of overweight and obesity. More than 60 per cent are also trying to change their lifestyle but reality shows that there is low incidence of efforts actually put in by the consumers to fight the issue of obesity. There is still a long way to go to adapt knowledge and efforts into consumers' lifestyles," reads the survey.
Follow Emirates 24|7 on Google News.