Filipina maids in UAE against ban on migration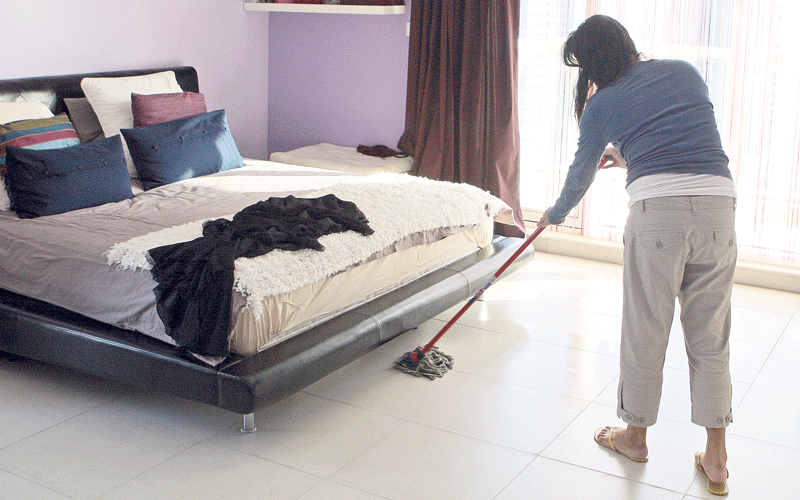 As soon as reports suggesting plans by the Philippines to phase out migration of domestic workers to foreign countries hit the newsstands, workers in Dubai were united in their stand that such moves cannot be implemented.
"It is impossible for a country to call back all their citizens, especially when they are in no position to offer them employment back home," voices an officer, who mans the reception at a dial-a-maid service provider in Dubai.
"All our maids are from Philippines. During my interactions with them I've learnt that they've come here because they are unable to find good jobs in their own country. So, what would prompt them to go back now?"
Such decisions will work only if the government can guarantee their people "safety, security and employment".
The news report implies that the decision to recall their workers is due to the rise in incidents of abuse.
"I can't talk about the others, but I've had a good experience in Dubai.
It's only after coming here that I've been able to provide well for my children and family," claims Helen, who works as a full-time nanny in the emirate.
"I have been with a good family here and after working for two years, I've saved enough money to buy a house and even send my kids to a good school."
Most Filipinas who work here as nannies insist they will not earn as much if they undertake similar jobs in their own country.
"The reason why most of us choose to live so far away from our homes and families is because we want to make enough money to ensure they are taken care of," said Melany, another nanny. "My husband is in Philippines and struggling to find work. I know that there is no work there so why should we go back?"
A worker at the ecomaid service, which employs many Filipinos, feels that such a decision will be hard to carry out. "The issue of unemployment is far too serious. Unless the government does something there's no hope," he said.
"I love my country but what's the point in giving up our jobs here to go back and sit at home?"
He added that unless the government can assure them of employment they can't restrict them from going to other countries and looking for jobs.
With Filipinos finding employment all over the world, even in remote cities of Afghanistan, the issue of unemployment in their country is far more severe than what is being projected.
If anything, a detailed contract stating their rights should be made mandatory for every worker, and the consulate in each country should be well equipped to protect their people from abuses. "Merely stopping workers from going overseas is not the solution," asserts a Filipina, who didn't wish to be named.
ALSO READ:
Dubai court rules on Dh2 million sub-letting scam



Top Sharjah cop in high-speed chase with hit'n'run trucker



Weekend accidents on Dubai roads put 13 in hospital
Follow Emirates 24|7 on Google News.