Filipino wins Nissan Sunny at DSF raffle draw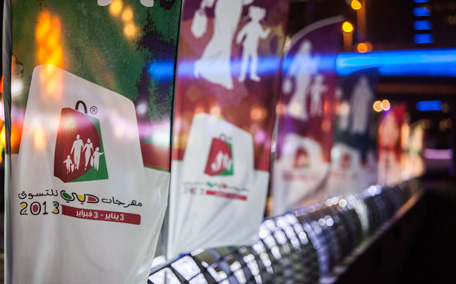 Much like every winner at the DSF raffle draw, Illuminado Diayon too was unsure if the call claiming his win at the daily Nissan grand raffle was a prank. "I had to call back to reconfirm," he told Emirates24|7.

"When I had called again, they told me that it was true, and told me 'you are a winner'".

And, once he got the confirmation, he immediately called his wife. "She was screaming on the phone."

This is Illuminado's first win at a raffle draw.

He had bought two perfumes at the petro-station in Tecom, which got him 3 raffle tickets. "I just filled it, and dropped, and here I'm a winner."

Diayon is planning to trade-in the car for cash, as he already has a car. "I really haven't thought about what I'd do with the money, but I plan to keep it in the bank for now."

The 42-year-old from Philippines has been working in Dubai for the last eight years, and believes the emirate has given him so much.

Diayon, who was working as a bus driver with Road and Transport Authority (RTA), is currently on the lookout for a new job.

"I have been job hunting for a month now, and this win has come at the right time."

The Nissan Grand Raffle is offering shoppers the opportunity to win a Nissan car every day and as a DSF 20th Anniversary Special, a Nissan Patrol every week.

Shoppers entitled to a raffle coupon for every Dh20 spent at the convenience store Zoom or at Pronto, Dh30 spent for a car wash at Enoc/Eppco or Dh100 spent for an oil change or any AutoPro service.

Customers can win one of 10 Nissan models in the daily draw – Micra, Sunny, Sentra, Tiida, Altima, X-Trail, Murano, Z370, Pathfinder and Armada.
Follow Emirates 24|7 on Google News.