Fire in building in Bur Dubai; 2 other incidents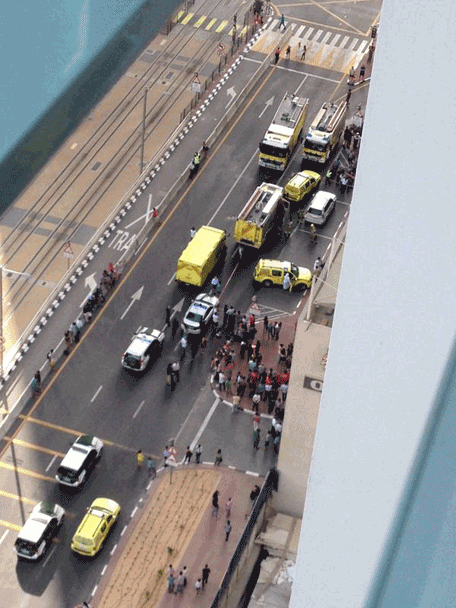 Three separate cases of fire were reported across Dubai yesterday, with the Civil Defence stating one of the incidents wasn't a fire at all, but an electrical fault.
On Sunday afternoon, eyewitnesses reported firefighters arrived at the 77-storey Marina Pinnacle tower at Dubai Marina, with several residents evacuated from the building.
At the time, Jack Samuel Ward tweeted: "Fire at Marina Pinnacle, Dubai Marina. Looks to be under control, but there are some roads closed in the surrounding area."
Geet Kandya added: "Police and ambulances lined up outside Marina Pinnacle tower in Dubai Marina. Evacuation on. News of electrical fire. Nothing to panic though."
Calvin Lee Campbell tweeted: "Fire on the 27th floor … Blaze is under control."
The residential building is located across from The Torch tower, which was badly damaged in a blaze in February of this year.
However, when queried by 'Emirates24|7', the Civil Defence denied it was another blaze that had erupted in a Dubai Marina tower.
A spokesperson said: "It was an electrical fault that was taken care of. There was no fire."
Later that afternoon, a silver-coloured Lamborghini was also reported to have caught fire on Al Garhoud Bridge; a second such incident reported since last week.
Last week, a video posted on Liveleak showed a Dh1.43 million Lamborghini Aventador going up in flames in Dubai.
The video saw a man using a fire extinguisher to put out the fire engulfing the yellow coloured supercar; the footage later shows that a Civil Defence team on the scene extinguishing the blaze.
The video, according to the uploader, was filmed by a Russian tourist on his mobile phone and posted on his Instagram page.
The reason for the fire is not known.
Meanwhile, around 10pm a third fire was reported by residents of Bur Dubai, close to the busy retail and residential neighbourhood of Meena Bazaar.
An eyewitness to the scene said: "The fire broke out in a building opposite to Karachi Inn restaurant, but was put out by a fire extinguisher before the Civil Defence arrived on the scene."
Bharti Asher, spoke to 'Emirates24|7': "I had just left the temple and was walking home when I saw the crowds on the street, near Royal Bakery. It was only when I heard the fire engines that I realised a fire had broken out in one of the buildings. This was around 10pm at night."
A statement from Civil Defence is still awaited.
Follow Emirates 24|7 on Google News.