Firm pays for absconding employees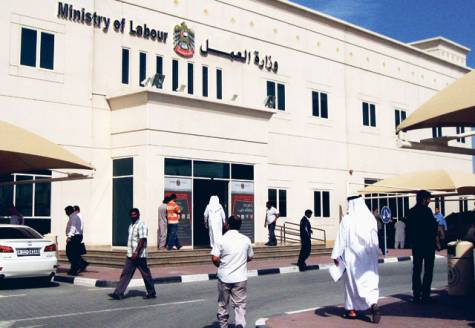 The Ministry of Labour has rejected a sponsor's appeal to remove his company from the blacklist for his failure to report 24 workers who left the job 10 years ago.
At the ministry's open day last week, the owner of a company in Dubai said he was reluctant to take the necessary measures because he travels frequently outside the country and had no time to inform the authorities about the workers.
The owner added that he did not follow up on the absconding workers with the ministry but sought exemption from the payment of bank guarantees to the ministry.
He said that he would need to use the bank guarantee money to file the absconding cases against the 24 workers and thereby would be able to amend the status of his company here.
The labour committee at the ministry rejected the owner's request, asserting that the applicant may in no case be exempt from paying the bank guarantee.
Officials said that the company must pay the bank guarantee to the ministry at the rate of Dh3,000 for each worker in the company.
The official added that companies who will be exempt from paying the bank guarantee are only the ones whose balance of bank guarantee paid is more than the amount decided by the ministry.
The official said that the owner's failure to report his missing employees over the past years gave an impression that this company was fake.
According to the new system, Dh1,000 will be charged for each month of delay in the renewal of labour cards.
Follow Emirates 24|7 on Google News.