First Saudi female cop graduates from Dubai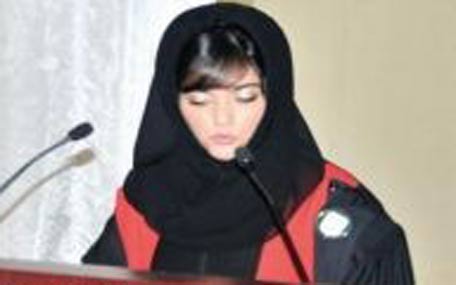 A Saudi woman has graduated from the Dubai police academy, becoming the first police woman to obtain a degree from a high-level security institute, a newspaper in the Gulf Kingdom said on Thursday.
Ayat Bakhreeba was given her master's degree in public law by the Dubai academy after obtaining the top mark in her studies.
Sharq daily said the Dubai academy picked the thesis presented by Bakhreeba on "the children's rights in the Saudi system" as one of the best research papers submitted by its students.
"The Dubai academy decided to print Bakhreeba's research and sell it at book shows in the emirate," the paper said.
Follow Emirates 24|7 on Google News.