Fish stock promotion programme launched in Dubai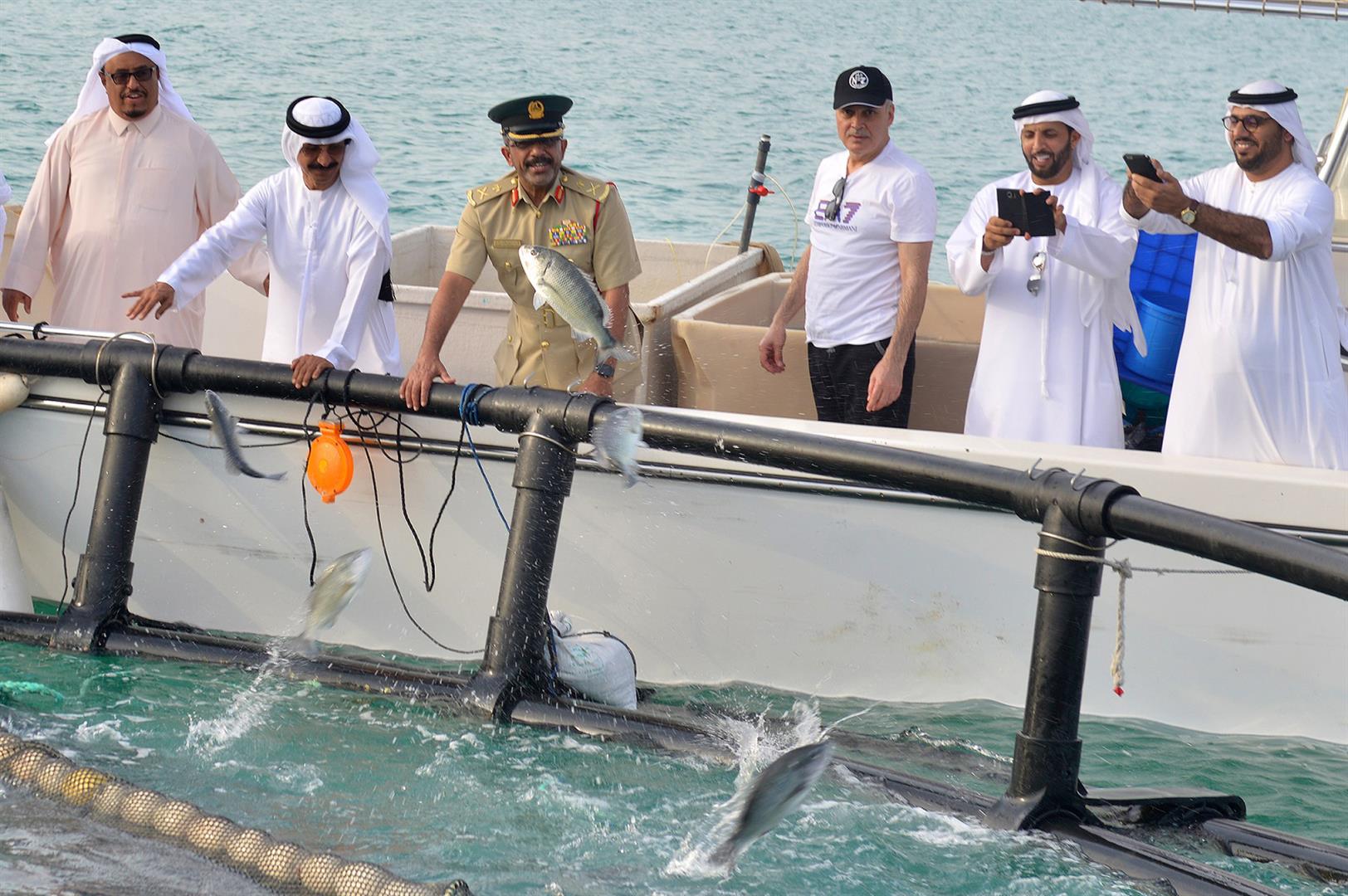 General Dahi Khalfan Tamim, Deputy Chairman of Police and General Security in Dubai, the Honorary Chairman of the Protection of Maritime Environment Society launched the first phase of the fish production enhancement programme on Sunday, in the presence of Sultan bin Sulayem, DP World Group Chairman, CEO and Chairman of Ports, Customs and Free Zone Corporation.
Seven Tides International, a privately owned luxury property developer and holding company, runs the programme that aims to promote fish stock in Dubai.
Three thousand fish of two local types were released into the waters near the World Islands, after being raised in captivity for more than a year and a half.
Major General Mohammed Saeed Al Marri, Director of Community Happiness General Department in Dubai Police, Abdulla Bin Sulayem, CEO of Seven Tides International, and Khalil Saqer bin Gharib, Dubai Customs' Director of Corporate Communication Department attended the event.
General Dahi Khalfan Tamim praised the initiative that aims to sustain and enhance fish production in the UAE.
"This is part of the UAE efforts to protect the maritime environment and raise public awareness in this regard," he said.
The next stage will see the release of 3,000 to 4,000 fish next September, Sultan bin Sulayem added. He pointed out that irresponsible fishing has led to a decline in fish stocks despite several plans and guidelines in place.
However, he noted, "this initiative will help raise the number of two local key fish species."
Bin Sulayem highlighted Dubai Fishermen Cooperative Association's role in the project and their co-operation with Ports, Customs and Free Zone Corporation. He also praised the efforts of Seven Tides International in promoting fish stocks.
Major General Mohammed Saeed Al Marri said the release of fish is part of the national responsibility towards protecting aquaculture and maritime life in the UAE waters.
Follow Emirates 24|7 on Google News.