Fog disrupts flights at Abu Dhabi airport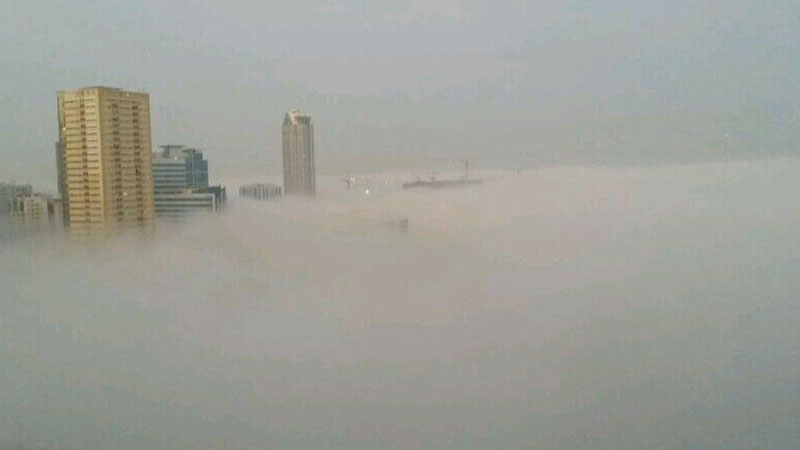 Flights to Abu Dhabi airport have been witnessing delays on Monday morning due to fog.
Data on Abu Dhabi International Airport website showed that most of the flights arriving at Abu Dhabi airport were delayed by hours.
Around 20 flights were reported delayed at the Abu Dhabi airport including those of Etihad Airways.
Etihad Airways on Monday issued a statement that some of its flights could see delays due to fog.
"Etihad Airways flights are operating as normal this morning. However, as a result of unexpected fog, a small number of flights may experience minor delays. Passengers are advised to check Etihad Airways website or call Etihad Airways Contact Centre for more information on the status of their flights," it said.
Departure flights to Seychelles have also been delayed, Abu Dhabi airport data showed.
Last week, a number of Etihad flights were disrupted due to dense fog. The airline was on Friday operating extra flights to help clear the backlog of passengers affected by the runway closure during dense fog at Abu Dhabi International Airport.

Major Traffic jam on Sheikh Zayed Road

Latest traffic update: Dubai Police have tweeted: "A major traffic jam reported on SZR from the 4th Bridge towards the Trade Center tunnel."
Dense fog covered some parts of Dubai and Abu Dhabi early Monday morning, thus reducing visibility on the roads.

Motorists have been advised to exercise caution and respect traffic rules.
[Dicovery Gardens: Pic by Parag Deulgaonkar]

Relative humidity is also expected to increase in the early morning hours and night, according to a NCMS report.
[Pic by: Azhar Mirza]

The skies would be partly cloudy with the cloud cover increasing over the mountains by noon.

[Dicovery Gardens: Pic by Parag Deulgaonkar]
Meanwhile, maximum temperature in internal areas of the country would rise to 36 degree centigrade with a minimum of 32 degree C.

Mountainous areas would see a minimum temperature of 12 degree C with a maximum of 23 degree C.

Follow Emirates 24|7 on Google News.