Fog shrouds UAE, Gulf; visibility down to 50m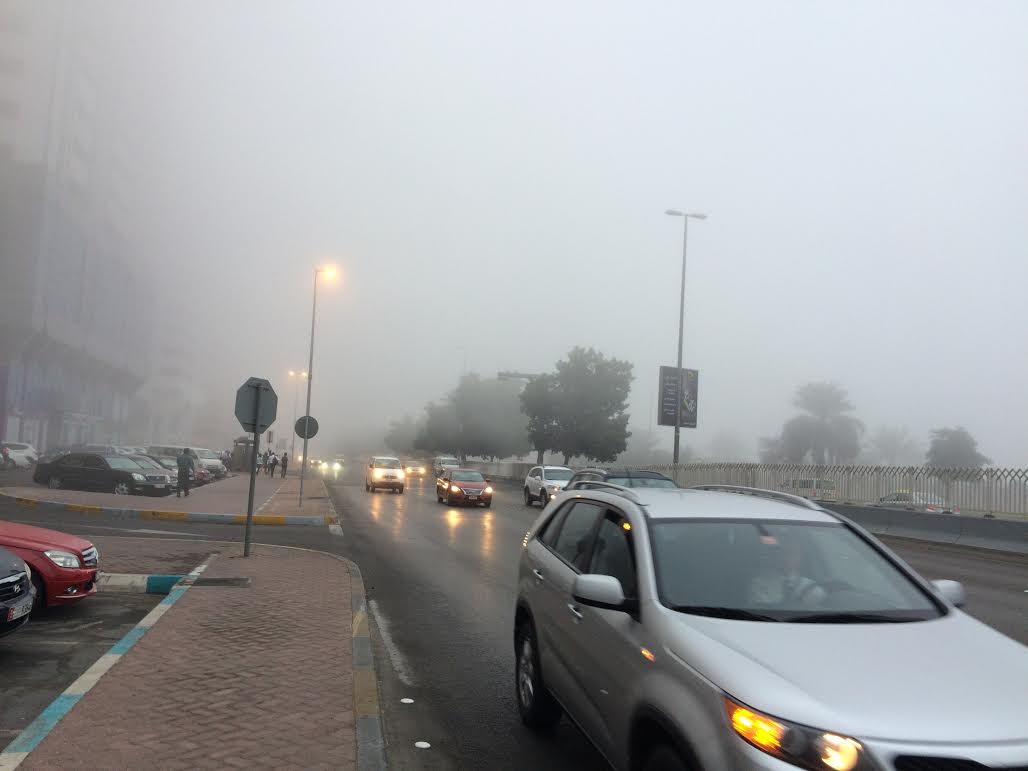 The fog has descended onto the UAE once again on Monday morning with visibility dropping to 50 metres in parts of the country.

The thick foggy conditions are not limited to the UAE alone, with the weather condition painting a similar picture for Bahrain, Oman and Kuwait.

Jet Airways was also forced to cancel Monday's Abu Dhabi-Kuwait flight this morning due to weather conditions.


Fog in Bahrain this morning. (Sheikh Spear @ Twitter)

The UAE's National Centre for Meteorology and Seismology warned of "fog formation and poor visibility less than 500 metres over scattered western areas especially Madinat Zayed and Liwa. Fog over Liwa has visibility down to 50 meters."

The Abu Dhabi Police also issued a warning to commuters stating: "Low visibility due to fog formation on different parts in Abu Dhabi and highways. Motorists are urged to take extra caution."

Jet Airways also tweeted: "Today's flight 9W 526 Abu Dhabi-Kuwait stands cancelled due bad weather at Kuwait."

The NCMS has alerted Monday will generally see fair weather to partly cloudy at times, with moderate temperatures during the day and relatively cold during nighttime with light to moderate winds.

The Mercury has been gradually rising since the weekend, with the lowest temperature recorded over the country on Monday morning being 5.2-degree Celsius on Jabal Jais at 3:30am; this a few degrees higher than the two-degree recorded over the weekend.

The relative humidity is likely to increase during night and early morning over some coastal and internal areas, with a chance of fog-mist formation, especially to the west on Tuesday also.
Follow Emirates 24|7 on Google News.