Forensic councils to be set up in Dubai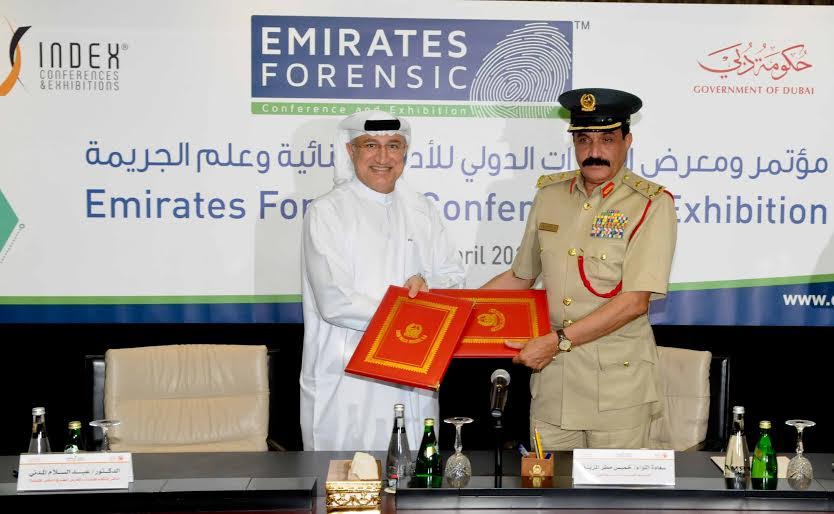 A global scientific council for forensic science will be formed in the UAE next year with the help of world famous forensic experts and criminologists.
Collecting forensic evidence is sometimes more important than collecting physical evidence and the UAE already has advanced forensic labs and experts used effectively in crime detection and the new initiatives will provide them with the latest expertise in criminology and forensic science.
"A local scientific committee for forensic science and criminology will also be formed to support the work of forensics and criminology in the UAE and enhance the expertise in forensic science for the police, judiciary and court officials," said Major General Khamis Mattar Al-Mazeina, Commander in Chief of Dubai Police.
Announcing details of an international forensic and criminology conference and exhibition planned in Dubai in April 2017, the Dubai Police Chirf said top-notch forensic experts from around the world would be in Dubai to transfer their knowledge to the police, public prosecutors, and judicial sector employees. The occasion will also give an opportunity to raise awareness level about forensic science and criminology in the region.
The latest equipment and solutions in the field of forensic science and criminology will also be displayed during the event.
The UAE Ministry of Justice, Ministry of Interior, Public Prosecutions and courts will take part in the forensic event, to enhance their knowledge and expertise in the field of criminology and forensic science in the UAE. The latest scientific materials about forensic science will give details about out the latest specialisations in criminal science and criminology.
Forensic evidence is a major factor in crime investigation and prevent and forensic experts from Asia, Africa, Europe and the American continent, will come under a single platform in Dubai to support the development in the forensic science. They will also present research and scientific papers that will be discussed during the conference.
Major General Khamis Mattar Al-Mazeina, Commander in Chief of Dubai Police, and Dr. Abdul Salam Al Madani, Chairman of Index Holding, signed an agreement at the headquarters of Dubai Police to organise the Emirates International Forensic Science Conference and Exhibition in April 2017 at the Dubai International Convention & Exhibition Centre.
Follow Emirates 24|7 on Google News.