France, UAE agree to create joint fund to finance major projects: Hollande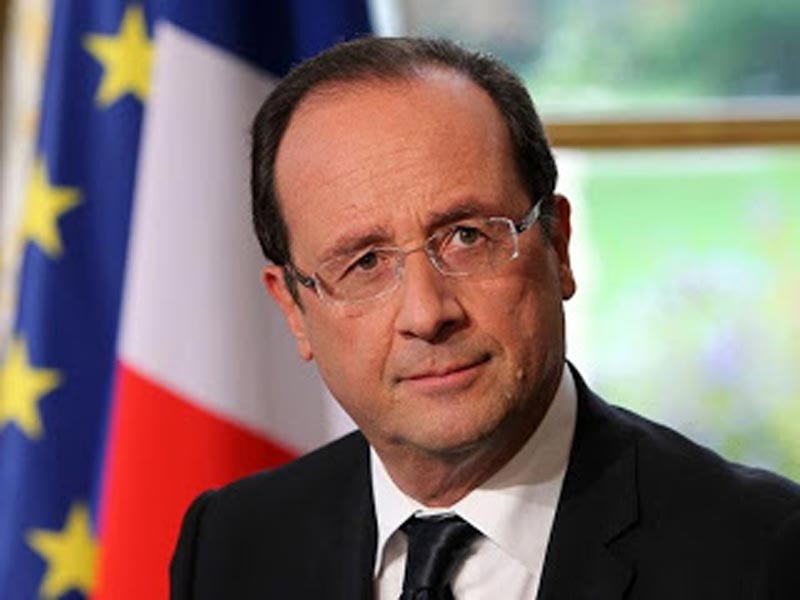 France's relations with the UAE are set to witness a major boost, with planned cooperation in energy and joint investments, French President Francois Holland said today.

Addressing a press conference in Abu Dhabi ahead of his departure to France following a visit to the UAE, President Hollande said his talks with President His Highness Sheikh Khalifa bin Zayed Al Nahyan, Vice President and Prime Minister and Ruler of Dubai His Highness Sheikh Mohammed bin Rashid Al Maktoum and other UAE officials touched on cooperation in renewable and future energy and preparations for the World Energy Conference, to be hosted by France in 2015.

President Hollande said the two countries agreed to create a joint fund to finance major projects in the two countries.

He underlined the desire to further strengthen cooperation in defence industries and revealed that the two countries are discussing a deal for French jet fighters.

"Relations between France and the UAE can go beyond that into an exceptional partnership in different fields.
Currently, the UAE is the fourth largest country in terms of trade surplus with France," he added.

Asked about his country's position on Iran, he said: "Our concerns in Iran are related with their nuclear issue. We do not want to mix this with other issues."

He added that Iran's support to the Syrian regime "has no future." He said that his country's involvement in Mali is aimed at achieving three goals; to stop terrorists aggression, to secure the capital Bamako and maintain unity of Mali.

He indicated that UAE's current support to the French operations in Mali includes the use of the French base and the aircraft there to move to Mali when needed.

"The UAE could provide humanitarian, financial or military support but it is for them to decide," he added.
Hollande was seen off at the airport by Minister of Foreign Trade Sheikha Lubna bint Khalid Al Qasimi and a number of senior officials.
Follow Emirates 24|7 on Google News.