Full-body check-up in Dubai for under-Dh2,000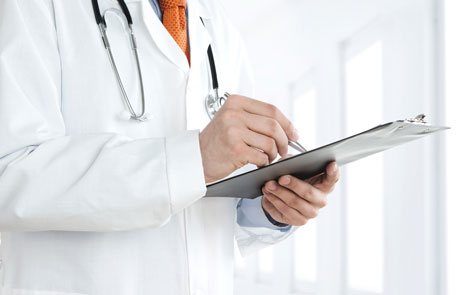 Overall health check-ups, or executive health check-ups as they are often called, are becoming an increasingly popular phenomenon. Based on the idea that preventive healthcare is the best response to highly prevalent diseases such as diabetes, cardiovascular diseases and cancer, carrying out regular full-body check-ups could detect health problems in early stages.

However, executive healthcare packages in Dubai do not come cheap, with charges easily exceeding Dh3,000.

In order to provide the same, but a little more affordable, the Dubai Health Authority (DHA) has launched its own packages.

Healthcare check-ups were a service of the private sector, but can now also be attained in public hospitals. "Services in the public hospitals are a little cheaper, so we have managed to offer healthcare packages below the market price," said Manal Taryam, CEO of Primary Healthcare at the DHA.

Both the men's and the women's health packages are priced at Dh1,800. Further, the DHA offers an adolescent health package for Dh1,300 and a senior citizen package for Dh2,100.

"Packages for men and women comprise specialist consultation, lab tests and other diagnostic tests. For instance, women's health package includes consultation with a gynaecologist, several investigations including but not limited to blood tests, pap-smear, breast cancer screening and a mammogram.

"The senior citizen package consists of several tests including lipid profile, liver profile and several other tests. The package also provides them with several vaccines such as hepatitis and influenza vaccine," Taryam explained.

When availing a package like these, the patient will be able to run the full range of tests within a day at one of the DHA healthcare clinics. "It will take about 45 minutes, because all the services can be done under one roof. The same services could be availed separately, but that would take the patient much more time. That is another advantage of these packages."

Medical tourism packages

The wellness packages have been available since November last year but were announced yesterday at Arab Health Exhibition, where the DHA also presented two other packages: the fertility package and the Lasik package.

All of the packages are provided as medical tourism packages, catering to patients coming from abroad. However, the local population is equally eligible to make use of the discounted prices.

"DHA offers high-quality health services across all spectrum of healthcare and we are the centre of excellence for many health specialties, therefore, we decided to offer medical tourism packages for these specialties," said Essa A Maidoor, Director General of the DHA.

The Dubai Gynaecology and Fertility Centre (DGFC) is known for its high success rate and non-invasive treatment methodology, pointed out Muna Tahlak, CEO of Latifa Hospital.

DGFC has achieved high rates of pregnancy consistently and during the second half of 2014, it achieved a pregnancy rate of 61 per cent, higher than the global average rate of 40 to 45 per cent. In women under the age of 40, the DGFC achieved a ICSI success rate of 63 per cent and IVF success rate of 69 per cent, Tahlak explained.

DGFC provides specialised treatment with services such as intra-cytoplasmic sperm injection (ICSI), in vitro fertilization (IVF), testicular sperm aspiration (Tesa), percutaneous epididymal sperm aspiration (PESA), freezing of eggs and sperm, intrauterine insemination (IUI) , ovulation induction, gender selection, detection of genetic anomalies etc.

"The centre attracts a high percentage of patients from neighbouring countries and some come from as far as the US," said Tahlak.

The Lasik package refers to the treatment of Laser-Assisted in situ Keratomileusis, commonly referred to as laser eye surgery or laser vision correction. Whereas Lasik treatment is by many considered a cosmetic surgery, it is in fact a medical treatment required by a large number of patients around the world, said Talal.

"There are about 153 million people around the world suffering from visual impairment due to refractive error, the main reason for surgery. Unfortunately, this type of surgery is not covered by insurance in Dubai."

In response, Dubai Hospital has been offering free services to locals and discounted services to non-locals since it started Lasik treatment in 2007. Having treated 1,149 patients, the hospital has a success rate of 90 per cent, and a minimum complication rate, said Talal.

The package is now offering all pre-operative assessment and tests for Dh6,500. The overall services are 10-20 per cent cheaper than what is offered by the private hospitals, Talal added.

Follow Emirates 24|7 on Google News.