GCC per capita income seen dropping 19% to Dh152,000 this year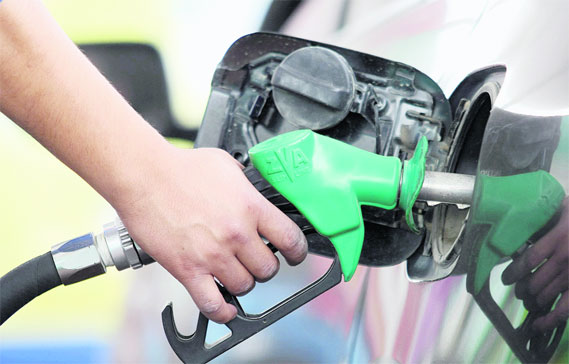 Being a source of major chunk of revenues for the oil-exporting UAE and other Gulf countries, a drop in oil price impacts overall economic indicators of the GCC states.

Oil prices have dropped substantially over the last few quarters, resulting in a slowdown in the overall indicators, which means lesser petrodollars flowing into the regional economies. This effect will also trickle down to the Gulf residents seeing substantial decline in their incomes this year.

Analysts foresee the effect of the drop in oil prices trickling down to the residents, at least in theory, with an average GCC resident losing almost Dh36,000 from his annual income – or Dh3,000 per month – in 2015.

According to the Bank of America-Merrill Lynch forecast, the GDP per capita income in the GCC dropped $114 (Dh418) to $51,235 (Dh188,032) in 2014.

The drop will exacerbate in 2015 in line with the decline in crude price and government revenues.

The per capita income of GCC residents in 2015 will drop 19 per cent or $9,750 (Dh35,782) to $41,486 (Dh152,253). But the income is expected to recover next year by nearly $2,000 (Dh7,340) to $43,447, according to the data by the US bank.

On nominal GDP basis, the GCC will see economy shrinking by $286 billion (Dh1 trillion) or 17 per cent, to $1,385.8 billion in 2015 from $1,672.4bn in 2014.

However, this effect on the per capita income will vary among the GCC countries depending on the beak-even oil price for each country and how much the state relies on the petrodollar income.

Among the regional countries, Bahrainis will bear the brunt as the kingdom has the highest breakeven price followed by the Oman, Saudi Arabia, UAE, Qatar and Kuwait.

Abu Dhabi per capita income

The drop in per capita is more severe in those economies which have higher dependence on hydrocarbon revenues.

Standard & Poor's forecasts Abu Dhabi residents' per capita income dropping $25,443 (or Dh93,452) to $72,140 in 2015 from $97,583 last year.

As predicted by Bank of America in its GCC study, S&P also sees per capita income in Abu Dhabi rising in 2016.

The international ratings agency sees per capita income of residents of the UAE capital rising $2,265 (Dh8,312) in 2016 to $74,405.

GDP downgraded

Due to drop in oil prices, the American bank has downgraded the GDP growth rate for the GCC and other oil-exporting emerging markets.

"We have revised our GCC real GDP growth forecast to 2.3 per cent in 2015, slowing from 4 per cent in 2014 on account of flattish hydrocarbon production and softer non-hydrocarbon sector activity, as fiscal policy is likely to turn more prudent. We forecast aggregate twin deficits for the GCC (-8.4 per cent of GDP on the fiscal side and -3 per cent of GDP on the external side).

"We forecast 2015 real GDP growth in Saudi Arabia at 1.7 per cent and real non-hydrocarbon GDP growth of 3 per cent. We expect UAE and Qatar real GDP growth at 2.3 and 4.5 per cent, respectively," the US bank analysts said.

BofA-ML expects capital expenditures to bear the brunt of the adjustment, as per historical experience.

"We would expect GCC governments to attempt to maintain current spending programmes. This should slow down investment growth and support consumption on a relative basis, in our view. The emphasis in the Saudi budget statement on funding of projects already ongoing suggests new ventures could be delayed. Tightening regional liquidity would make Dubai refinancings more challenging, but the Dubai World deal provides breathing room," the US bank's note said.
Follow Emirates 24|7 on Google News.