Gitex hiring: Earn up to Dh11,000 over 8 days in Dubai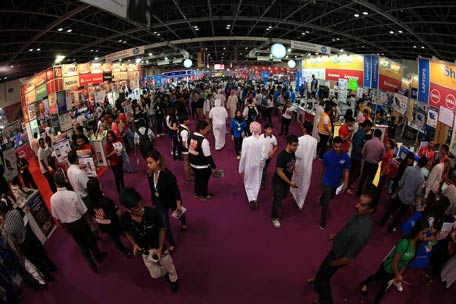 With Gitex coming up next month, most companies that participate in the event have started hiring temporary staff.
Electronic retailers and event management companies are looking for part-time flyer distributors, event coordinators, hostesses, promoters, etc. for the eight-day event that runs from October 3-10.
Many hiring groups/firms have taken up to Facebook and classified websites such as dubizzle to look for candidates. Mostly young candidates are in demand who are on their parent's/spouses' visa or students with a NOC.
Those employed can also look at these positions. There are many vacancies that you may look at depending on your availability and commitment, however, only after you get an approval nod from your employer if you are employed elsewhere.

Read - UAE employees allowed to work part-time at another job: MoL

Experience in promotional sales at events such as Gitex, DSF & DSS is preferred but fresh candidates can apply, too. Most hiring companies require good communication skills, fluency in English and in Arabic for certain jobs.
Salaries, however, can vary with each hiring company. Some employers pay by the hour, which ranges from Dh100 to Dh150 per hour while some give a flat salary of Dh2,500, Dh3,000 or Dh4,000-plus for all the eight days depending on the number of hours required.

Some companies are looking for candidates who can work from 11am to 10pm for eight continuous days from October 3. The salary is Dh125/hour, which is Dh1,375 per day or Dh11,000 for the eight day event.

As per anonymous reviews posted on jobs website www.indeed.com the best part of these part-time jobs during Gitex is good pay, good environment, good marketing culture and free transport and lunches. However, the long hours can be quite taxing as the postings read.
"It's a fun place to work where among thousands of people we discover our ability to sell and run big brands," wrote a former sales executive for Jacky.
"Had a great experience managing the team and meeting the targets," added an assistant sales supervisor.
Follow Emirates 24|7 on Google News.