Godolphin in search of future Emirati leaders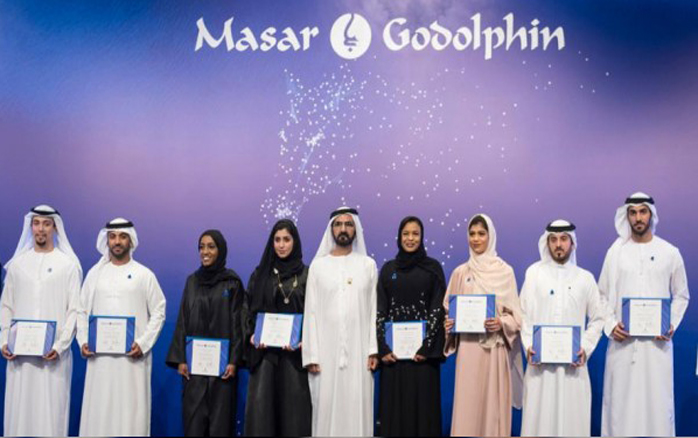 Global horseracing powerhouse, Godolphin, today launched a recruitment drive to find outstanding and ambitious Emirati men and women to join the 2019 Masar Godolphin intake.
Now in its third year, Masar Godolphin is an established academic and experiential training programme operating under the patronage of His Highness Sheikh Mohammed bin Rashid Al Maktoum, the Vice President, Prime Minister and Ruler of Dubai, offering an opportunity for young UAE nationals to experience the unique world of international thoroughbred horseracing and breeding.
A select group of Emirati men and women - aged between 20-30 years - will be selected for the course and participants will be provided with the opportunity to embrace their equestrian heritage, with the aim of becoming sports and business leaders of the future.
Commenting on the initiative, Hugh Anderson, Managing Director for Godolphin in the UK and Dubai, said, "Masar Godolphin is a very special programme which represents yet another demonstration of His Highness Sheikh Mohammed's enduring passion for horseracing and breeding, and his continued commitment to the creation of a sustainable future for both the industry and the individuals involved in it".
In turn, Ali Al Ali, Head of Masar Godolphin, said, "Godolphin is Dubai's home team, and as an Emirati I am extremely proud to lead this programme. We are excited to get underway with the recruitment process – the UAE has an abundance of talented youth and I encourage all passionate and hardworking individuals to apply."
In tandem with the development of their equine knowledge and skills, trainees will also undertake placements with some of the UK's leading sporting and professional organisations in the pursuit of developing their leadership, management and teamwork skills.
The course will run over 10 months, in Dubai, the UK and Ireland, and include a mix of both academic and practical modules, plus placements with some of the world's most recognised equestrian organisations.
Places on this programme, will be offered to those who demonstrate a genuine passion for equestrianism, and who have the ambition and commitment to develop both personally and professionally.
Follow Emirates 24|7 on Google News.