Gold promos lure buyers despite record price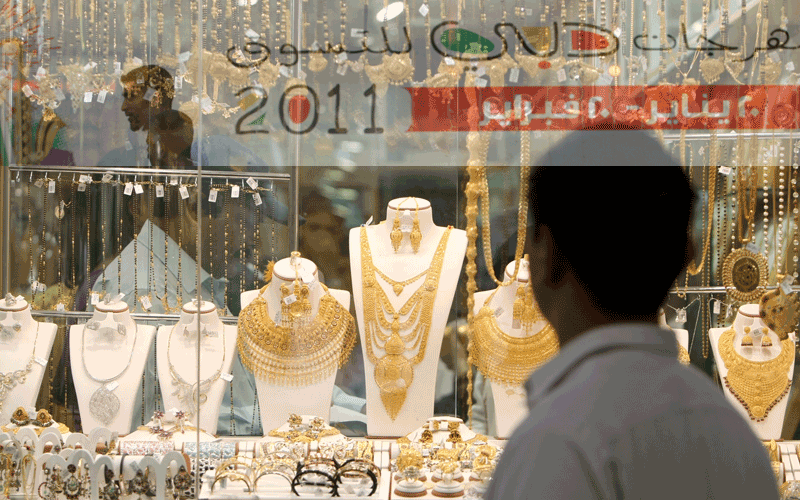 Gold and jewellery outlets that are part of the Dubai Shopping Festival are jubilant as customers are selectively going to participant outlets to avail of the DSF promotion schemes, leaving other shops desperate for customers.
The annual shopfest ends today.
Even though gold price has been at record highs and gold sales declining, DSF and Valentine's Day has come as a pick-me-up for DSF participant retailers, much to the dismay of non-participants.
If you have to buy gold or diamonds, might as well buy with a chance to win the raffle or get some extra DSF promotion," said Yelena, a tourist at Dubai's Gold Souq.
The trend is visible in other sectors as well as international tourists and domestic customers alike are looking around for bargains and discounts.
Leading jewellery chains, part of DSF, are reporting increased footfall. Says Pearl Baby Chungath, owner of Chungathu Jewllers, participating in the DSF promotion: "We have just one outlet in Dubai and five outlets in India, but we have decided to participate in the DSF. Due to the enormous amount of publicity and advertisement that come as part of the deal, we have enough customers and business."
Even though Chungath Jewllers got only one outlet in Karama Center, one of its customers won half a kilo gold prize in the first week of February.
The World Gold Council and the City of Gold jointly offered 21 kilos of gold and Dh3 million cash for the DSF. A customer buying gold worth Dh500 got one raffle entry coupon. More than 200 jewellery retail outlets across Dubai participated in the campaign which presents shoppers a daily chance to win half a kilo of gold; and a bumper prize of five kilos of gold on the last day (today) of the festival.
Chungath said for each coupon given out for Dh500 purchaes, the jeweller has to pay Dh6 to the Dubai Gold and Jewllery Group, which is participating in the DSF promotion. "It is worth the investment as customers are selectively going to outlets with DSF promotions. All the jewellers that participate in the DSF promotion are getting good business. As the gold price has been high, other jewellers numbering about 300 are not getting the benefits of DSF promotion. While jewllers with large number of outlets have become the main sponsors of the promotion, the smaller outlets like Chungathu Jewllery are also gaining from their campaign.
"Most of the foreign tourists coming to Dubai as part of the DSF packages are going by the global advertising campaign carried out by DSF organisers and the Gold and Jewllery Group. Naturally, the outlets participating in the festival will get more business than others," he added.
A jewellery outlet in Gold Land, not participating in the DSF promotion reasoned: "We are not doing 22-carat gold jewellery, which is targeted by South Asian customers. We deal with premium diamond jewllery and our customers are not even asking for coupons. Therefore, we did not participate in the DSF gold promotions."
KP Baiju, CEO, Biz Consultants, Retail Jewllery Consultant, who was previously associated with DSF Gold promotion schemes, said the entire scheme was originally conceived to help small and medium sized jewellers who did not have sufficient number of outlets or huge advertisement budgets.
Ram Buxani, Chairman of Cosmos-ITL Group, a leading electronic trading company, said the DSF is treated as a national icon by the local trade and industry and irrespective of the immediate short term gains. "I don't think that shops not participating in the DSF promotion are losing business. Obviously the tourists coming to the UAE for the festival will be influenced by the advertisements. Products not advertised properly are likely to get less attention. The customers will see display and participating outlets will get more sales.
"Our sales are 20 per cent more than last year's figures. Sales are up 20 to 30 per cent during DSF. Traders have to invest in the Shopping Festival. DSF attracts people to the city and traders get more business," he added.
Follow Emirates 24|7 on Google News.