Gulf Keralite radio listeners pick brave driver as 'News Maker of 2015'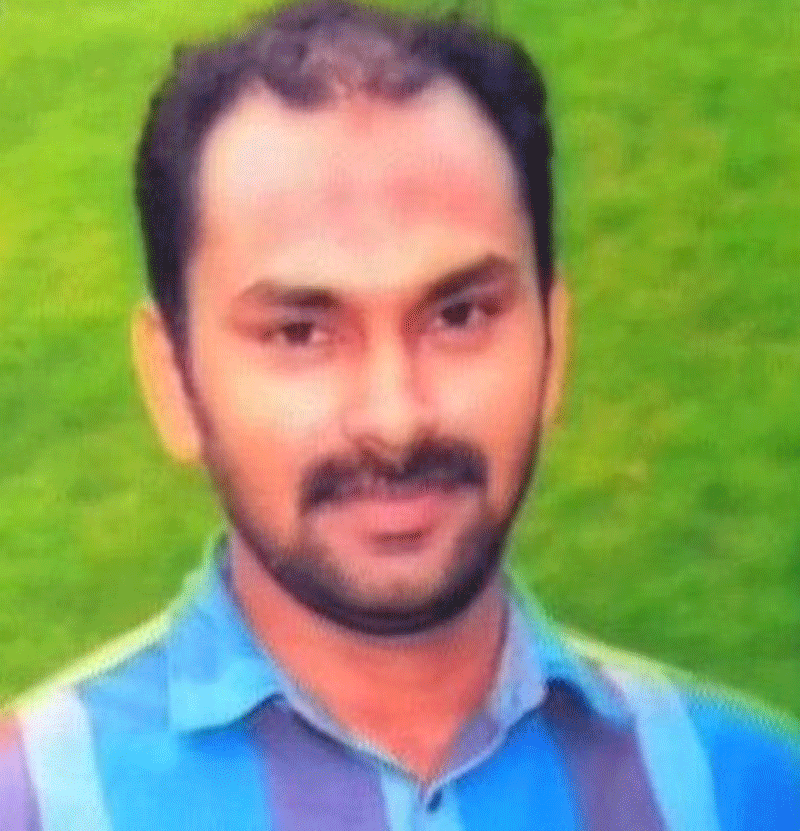 A young auto rickshaw driver in the southern Indian state of Kerala, who lost his life while trying to save two workers from drowning in a sewerage pipe, has been selected as 'News Maker of 2015' by Keralite expats living in the UAE and other Gulf countries.
Listeners of Radio Asia 1269AM, a Ras Al Khaimah-based Malayalam radio station, voted Noushad as News Maker of 2015, ahead of eight other leading personalities in Kerala, in month-long voting by SMS and other platforms.
Meppakkudi Noushad, 32, of Karuvassery near Kozhikode, who lost his life two months ago while trying to save two cleaners from a sewerage pipe, has become a symbol of bravery and compassion in his home town and for Keralites all over the world.
In the last week of November 2015, Bhaskar and Narasimham, two contract workers from Andhra Pradesh, hired by Kozhikode municipality to clean sewerage pipes, were working in a manhole that they had just opened.
After inhaling toxic gases, the two worker began to drown in the manhole. Hearing their cries for help, Noushad, who was a standing at a tea shop nearby, rushed to the spot and entered the sewerage pipe to pull them out, despite warnings by onlookers. All the three died after inhaling poisonous gases in the drainage pipe. Nousad left behind his wife, child and parents.
The tragedy became a topic of discussion in the media, with celebrities and film stars praising the young auto driver for sacrificing his life in his attempt to rescue two workers from another state whom he had never met before.
It also became a political controversy after the Kerala government announced payment of Rs1 million to Noushad's family and offer of a government job for his widow.
Hisham Abdul Salam, head of news at Radio Asia, said: "When we were selecting people to stand for News Maker of 2015, we had many names of politicians, celebrities and businessmen. We short listed nine names including Noushad, but when the final results came, he received more than 93 per cent of our listeners' votes. He got more votes than Dr Thomas Issac, the communist leader who is popularising pesticide-free cultivation in Kerala, Kanchana Mala, a woman from Kozhikode who has remained single for her entire life after her beloved drowned to death (which is the subject of the movie 'Ennu Ninte Moideen') and community leader Vellappally Nateshan.
"Two of our listeners who took part in SMS voting won cash prices. Both of them donated either full or part of their cash prize to the family of Noushad," said Salam.
Noushad's death became a political issue in Kerala, after Vellappally Nateshan accused the state government of being partial to certain communities.
"One Naushad has died in Kozhikode. The chief minister gave Rs1 million as compensation to his family and gave a job to his widow. So it is better to die as a Muslim in Kerala. If a Muslim or a Christian dies somewhere, ministers from Thiruvananthapuram will rush the spot. If someone from our community dies, not even a dog comes there," said Vellappally, leader of a new political party, during his state-wide tour.
Rival political parties, including the CPM and the Congress Party, then took up cudgels against Vellappally. They said the two workers happened to be Hindus, while Noushad, as the name suggests, was Muslim.



Follow Emirates 24|7 on Google News.