Gulftainer in Dh1.83bn Russia joint venture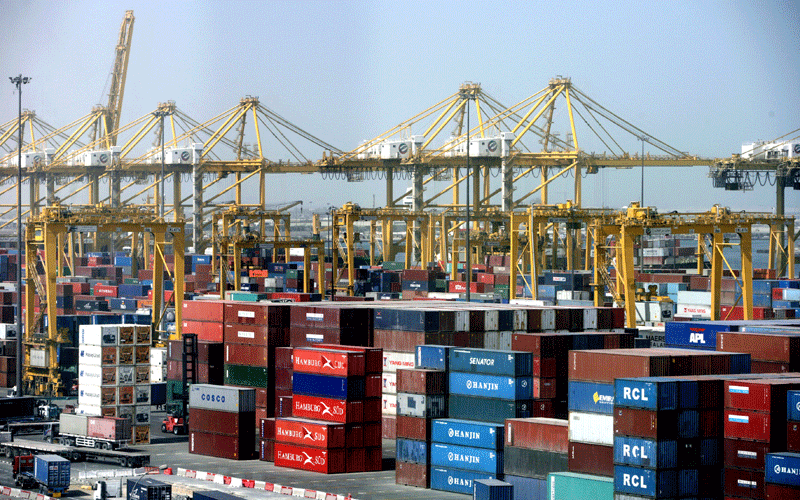 The United Arab Emirates-based Ports and Logistics group Gulftainer, a subsidiary of the Crescent Group of companies, has signed a major joint venture agreement worth Dh1.83 billion with Prominvest, the financial and investment arm of Russian State Corporation's Russian Technologies.
The agreement was signed on Friday in the Black Sea city of Sochi between Badr Jafar, Executive Director of the Crescent Group and Vice-Chairman of Gulftainer, and Mikhail Shelkov, CEO of Prominvest, in the presence of Vladimir Putin, Prime Minister of the Russian Federation.
The new joint venture company, Gulftainer Russian Technologies, will pursue investments and management opportunities in the complete logistics chain within the Russian Federation and the rest of the Commonwealth of Independent States (CIS) including strategic port assets and related infrastructure.
The joint venture also announced plans to establish a fund of $500 million to acquire port and logistics assets in Russia and the region, some of which have already been identified by the partners.
Gulftainer Group Vice-Chairman Badr Jafar emphasised: "This is another major demonstration by the Crescent Group of its commitment to building strong economic ties with our Russian brothers, pulling together the synergies and strengths in our respective areas of expertise. We are very proud to be associated with our partner Prominvest and Russian Technologies .
The rapid growth of the Russian Economy will increase demand for more efficient and a wider range of port and logistic services - Gulftainer and Prominvest will together meet that challenge using Gulftainer's well established reputation for optimum efficiency in the Ports and Logistics industry, plus the vast expertise and local knowledge of the successful Prominvest organisation in Russia ".
Gulftainer Managing Director Peter Richards commented: "The investment potential in Russia and the CIS is huge in Ports, related infrastructure and logistics. We are very confident that aligning our two organisations' proven track records and know -how will prove successful in meeting Russia's need for enhanced logistics operations , assisting Russian exporters and importers access to world markets".
Prominvest CEO Mikhail Shelkov added: "Prominvest are delighted and proud to join forces with two companies.

The Crescent Group and Gulftainer - who are both market leaders in their respective fields .We are at the forefront of co-operation between Russia and the Gulf region and this agreement firmly establishes the commitment of our organisations to develop and expand supply chain logistics in the Russian Federation".
Follow Emirates 24|7 on Google News.