Hi-tech camera on Dubai roads that catches 8 types of offences: Police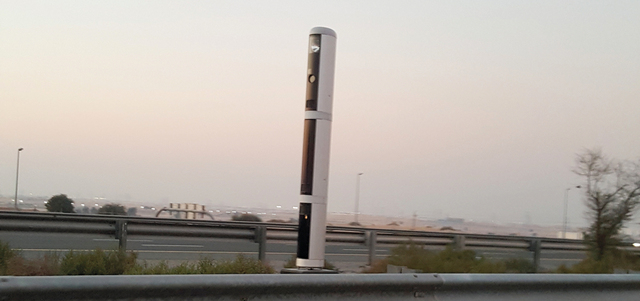 Dubai Police have developed an advanced multi-purpose road camera that can detect eight offences at the same time, including hard shoulder violators, speedsters and failure to use the seat belt while driving.

The camera, which was successfully tested on Emirates Road last year, has 70,000 laser lines and is the first to distinguish between cars and heavy trucks on roads.

"We have benefited from the technology in fixed road cameras to develop this sophisticated mobile camera," Dubai Traffic Police Chief Colonel Saif Al Mazroui said, quoted by the Arabic language daily 'Emarat Al Youm'.

"This camera has 70,000 laser lines so it can monitor all cars and lanes with high accuracy…I think it will achieve more deterrence on roads."

He said the camera, which has been partly deployed on the emirate's roads, can detect eight offences, including hard shoulder violations, speeding, sudden change of lanes, failure to use seat belts and reckless driving.

"One of the most important features of this camera is that it can distinguish between cars and trucks which commit offences on the road," he said, adding that the new cameras have recorded nearly 30,000 offences since they were deployed.
Follow Emirates 24|7 on Google News.