High fees at private UAE universities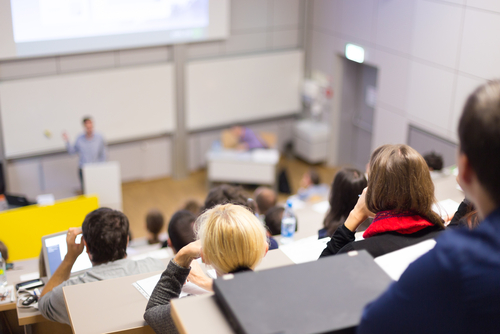 High school graduates who joined college recently are complaining about high tuition fees in private universities in the UAE, according to a report in the Arabic daily newspaper Emarat Al Youm.
According to this report, students say they may be unable to complete their studies if tuition fees is raised further in the coming years.
Some students said they were forced to search for admission to universities outside the UAE.
But officials in private universities attributed the fee hike to high academic standards and high cost of accreditation for courses.
The Ministry of Higher Education and Scientific Research stressed that its role is to ensure that the university complies with the ministry's policies.
Students in some private universities say there are no specific standards for determining tuition fees which are raised annually without clear justifications.
They say that tuition fees at some private universities in the UAE are very high compared to well-known European and US universities.
Amer Zahran, who graduated from high school recently, said he could not attend university because of high tuition fees. He said tuition fees should be reasonable so that children of low-income families can also attend university.
He added that a university education had become a burden for most families, especially for those who cannot send their children abroad for higher education.
He pointed out that that there are not many options in university education, unlike schools, because the minimum tuition fee is Dh50,000 plus the cost of books and transport.
Ahmed Saeed, a student in a private university in Abu Dhabi, said tuition fees have been increasing every year, though the university had said when he enrolled that its fee was fixed and will not change.
He said he paid Dh40,000 in the first year and Dh50,000 in the second. This was raised to Dh58,000 next year.
Mohamed Yasser, a student in an engineering college at a private university, said the university raised its tuition fee after getting accreditation for the course which he was studying, though the curriculum, instructors, laboratories etc remained unchanged.
Fouad Sa'adullah, another student, said after obtaining general secondary certificate, he got entry into a European university to study pharmacy and its fees plus accommodation is less than private universities in UAE.
But officials at private universities, who preferred remain anonymous, said the high cost of education in private universities is partly because they have to meet requirements of accreditation of the Ministry of Higher Education and also because they have to maintain high standards of education.
They pointed out that tuition fee increases will help universities to attract excellent faculty to maintain accreditation of the university and prepare students with skills required by the labour market.
They added also the extra money will help fund academic research, preservation of the campus and enhance services, besides contributing to many student activities.
They added that universities offer free scholarships or discounted fees for students from low-income families. There are institutions like UAE Red Crescent, Zayed Charity, Zakat Fund and other charities in the UAE who support students in need, they said.
The Ministry of Higher Education and Scientific Research's website said university tuition fees are published in the catalogue of the university, student handbooks and various university publications. It said universities can only charge tuition fee decided on at the time the student's enrolment. The university can increase fee for new students only.
The ministry stressed that its role is to ensure compliance of the university with its policy in relation to fees.
Follow Emirates 24|7 on Google News.