Hire staff, lease Dubai call centre, but pay Cairo salaries, rent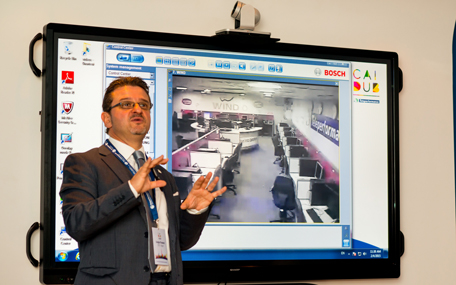 A multinational contact centre outsourcing firm has opened its Dubai offices from where it claims its local clients can manage a fully-fledged call centre in Cairo as if they were right there, saving them money, time and other resources.

Teleperformance is a global firm managing outsourced multichannel customer experience, and it yesterday announced the launch of what it terms as the Middle East and Africa's "first ever virtual contact centre".

Yannis Tourcomanis, the firms' EMEA CEO, said the new office, in Dubai Internet City, will serve as a virtual contact centre connecting UAE-based, regional and other international clients with Teleperformance Egypt's multichannel, multilingual customer relationship management and contact centre in Cairo.

In a live demo to media persons, Giorgio Modesti, CEO, Teleperformance Egypt, demonstrated how, with the help of technology, the contact centre enables clients to visually and electronically monitor operations at the contact centre in Cairo in real time, as well as listen to conversations between agents and the client's customers while simultaneously viewing the agent's computer screen.

"Clients are also able to engage directly with staff in the contact centre, while also being able to view all workstations and performance on the floor," said Modesti, adding that this doesn't just save time, money and other resources, but also allows for real-time monitoring during crisis situations like a travel ban in certain countries.

In addition, he said, it results in a reduction in a company's carbon footprint due to reduced travel needs. The firm noted that the new virtual contact centre is first in the Mena region and only the second in the world, and is powered by its proprietary software, TP Observer.

The Dubai office has been launched under the Teleperformance Egypt subsidiary, the first multinational, multichannel contact centre company to open in Egypt providing outsourced customer experience management services in Egypt, Middle East, Africa and Offshore markets service in North America, UK and Europe.

Teleperformance Egypt has a staff of more than 2,300 employees and serves 106 markets in 25 languages, and generated revenues of $25 million (Dh92m) in 2014. Modesti said that about 30 per cent of Teleperformance's top 200 global clients are ranked in the 2014 Fortune 500 companies' list, of which 20 per cent are clients of Teleperformance Egypt, which represent 40 per cent of the client base in Egypt.

Globally, the group operates around 135,000 computerised workstations, with more than 175,000 employees across around 270 contact centres in 62 countries and serving more than 150 markets.
Follow Emirates 24|7 on Google News.