Homeless Ajman man suffers in cold weather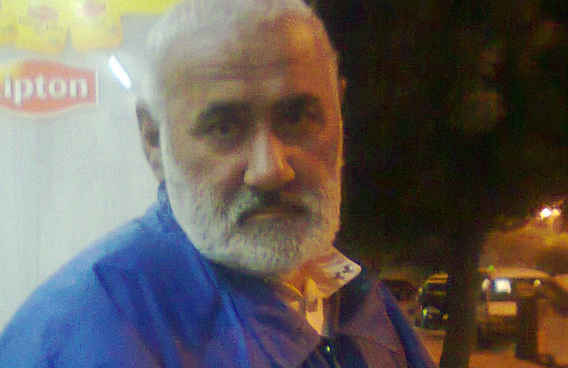 Hakkim must be in his 70s and the cold weather in the UAE has aggravated the health problems of the homeless man who has been living in public parks in Ajman.

A familiar face for joggers of the Al Musalla Park in Ajman, he has shifted his "dwelling" to the adjacent mosque because construction work in the park for a new bus station has damaged his old house - a bench in the park.

"I have been living in this park and surrounding areas for the last few decades. My father brought me from Sindh, when I was only four years old. He handed me over to an Emirati businessman in Ajman to work as a house boy," said Hakkim, recollecting from his fading memory.

"All that I know is that I don't have any relatives here as I am unmarried," he said. "Some friends, especially Emarati youth and South Asian expatriates, provide me money for food, clothing and medicine. However, I cannot go to a clinic or hospital because I don't have a medical card. Both my legs are infected and in cold weather it is quite difficult to move around.

"I live in the park close to the Al Bustan police station and the police patrol team there is quite familiar with me. They come once in a while to check my health and take me to a nearby clinic and then drop me back in Ajman city. Last month, they told me to move out of the park because of construction work on a new inter-emirate bus station," he said.

A lot of new high rise buildings have come up in and around the Al Bustan area and other parts of Ajman, but nobody bothers to provide a roof for this ageing, sick and helpless man.

To add to his problems, Hakkm was hit by a motorist while crossing the road which caused injuries to his legs. He is diabetic and both his infected legs have painful wounds.

"The motorist was put in jail for some time and later released but I did not get any compensation, "he said.

He claims to have worked for Ajman police and the sewage collection department, but he does not have get any pension. Speaking in Hindi, Arabic, Balushi and Sindhi, he is also an entertaining character for park visitors. "He is our regular customer and eats with the money given by well-wishers. Someone gave him a room in Karama in Ajman but he could not stay there for long. Someone must help him," says the owner of a cafeteria near Al Mushrif Park.

Hakkim's friends are Emarati youth who frequent the park, Ajman policemen and traders and shop employees in the area.

A couple of month ago, his health deteriorated and he moved to the veranda of a nearby mosque. He used to sleep on two chairs. He has a small bag of medicines that he often buys from the nearby pharmacies for self-medication. "A couple of times, I was taken to old age homes in Sharjah and Ajman, but they cannot accommodate me as I do not have any document," he added. "They don't even allow me to wait near the old age homes, let alone give me medicine," he said.

He is often found in the Al Karama, Al Bustan and Mushrif areas of Ajman. "Whenever the police patrol sees me, they stop and take me in their vehicle because they can make out that I am unwell. But they leave me after some time and things are again back to square one," he said.

He is coping with the current cold weather with the help of a blanket given by a Good Samaritan.
Follow Emirates 24|7 on Google News.