Horrific accident: Heavy trailer truck smashes into back of bus killing 24 people near Al Ain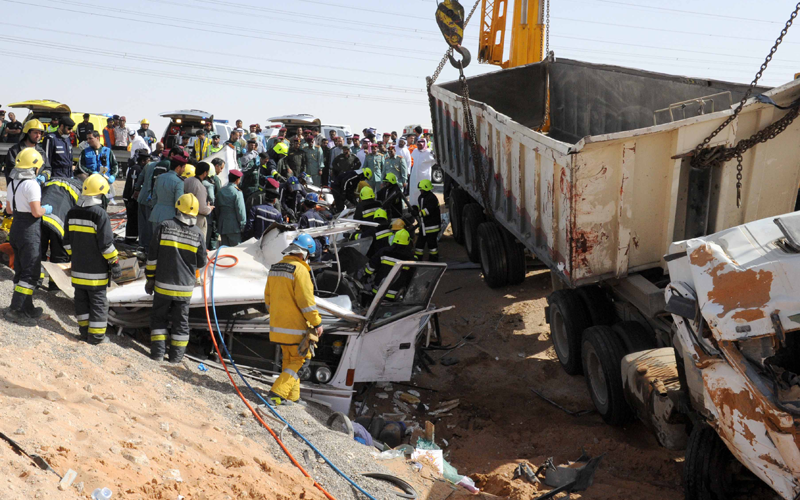 Twenty-four Asian staff of a cleaning company were killed on the spot and 24 were injured in a road accident in Saih Sabra district in Al Ain on Monday morning, Abu Dhabi Police said.
The accident, which happened at around 8am, involved a trailer and a bus carrying the labourers to their place of work. The trailer was carrying building materials which fell on the workers, preventing their escape.
The tragedy took place on the Abu Dhabi-Al Ain Road near Al Rawdah Palace, about 40km from Al Ain town.
The bus was carrying about 50 workers.
Abu Dhabi Police helicopters moved the injured workers from the site of the accident.
Those who died were mostly Bangladeshi nationals. The dead bodies have been moved to Al Ain Hospital. The injured are being treated in various hospitals in Al Ain town.
Brig. Hussein Ahmed Al Harethi, Director of the Department of Traffic and Patrols of Abu Dhabi Police, said the accident was caused after the truck smashed into the back of the bus. There was not enough distance between the truck and the bus.
He called on all the contracting and transport companies to ensure that the brakes and other parts of vehicles were in good shape.
MUST READ:
Follow Emirates 24|7 on Google News.