How much do you spend on food as UAE resident?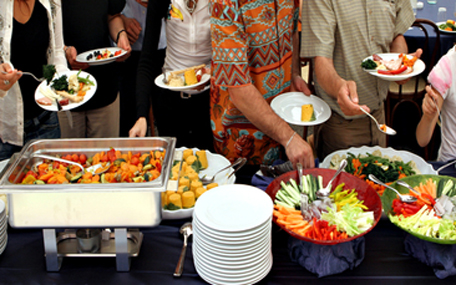 UAE residents' food consumption have grown by 4.7 per cent since 2009 to Dh82 billion ($22.3bn) last year – which amounts to per capita spending of Dh8,800 per annum or Dh734 per month, based on the country's population of 9.3 million, according to a new report.

In terms of per capita food consumption, average food consumption of a UAE resident is approximately 862.2kg – which is the third highest after Kuwait (867.5kg) and Saudi Arabia (866.5kg) in the GCC region, according to advisory firm Alpen Capital.

The growth in the food consumption has been attributed to high disposable income, rising tourism activities, increase in the number of expatriates, and the presence of organised retail stores.

Mahboob Murshed, Managing Director of Alpen Capital, said the UAE will be the second fastest growing food market in the GCC at compound annual growth rate of 4.8 per cent by 2019 after Qatar's 5.5 per cent on the back growth in the younger population.

The report revealed that the share of UAE residents' food consumption in the GCC dropped from 20 per cent in 2006 to 18 per cent last year.

Due to low production scale, the UAE and other Gulf countries rely heavily on importing food which amounts to around 80 per cent.

In order to secure its future food supply, the UAE and other Gulf countries are investing in different parts of the world by acquiring agriculture land and investing in farms.

Alpen Capital's Mahboob Murshed said that in a bid to secure food supply, the UAE acquired farms lands in North Africa and South Asia.

However, the strategy did not attain much success due to weak infrastructure and local unrest in such regions. Subsequently, the Emirates are now focusing on investing in the developed regions of Europe, Australia, and the Americas.

Food re-exports from Dubai are estimated to have grown by 10 per cent in 2014 from Dh10.6 billion ($2.9 billion) in 2013.

GCC food market to grow 3.5%

According to Alpen Capital, food consumption in the GCC, backed by encouraging macroeconomic drivers, is expected to grow at a 3.5 per cent between 2014 and 2019 to reach 51.9 million metric tonnes.

Rising population is one of the key drivers of food consumption in the GCC as it naturally increases the demand for food.

Based on the International Monetary Fund data, the population in the Gulf is projected to increase at a 2.4% between 2014 and 2019 to reach 57.6 million.

The already high rate of urbanisation across the GCC is only set to rise in the future which will also impact the GCC food industry.

Among the food intakes, the data showed that meat intake will be fastest growing segment in the food category at 7.8 per cent followed by fruits (3.5%) and cereals (2.5%); while vegetable consumption remains static but milk segment is witness contraction.

Cereals is the top food category consumed across the GCC nations, accounting for 48 per cent of the total food demand.

While the food consumption in the GCC is increasing, the region's arid climate, shortage of water resources and inadequate agricultural land have limited its domestic agricultural output.

Only 1.8% of the total land in the GCC was under cultivation.

Saudi Arabia held the largest cultivable land area of 4,193 hectares in 2012, just 2% of the country's total land. Subsequently, total food production in the GCC stood at 10.9 million metric tonnes in 2012 meeting only 26.5% of its consumption.

Saudi Arabia's food retail sales, which accounted for nearly half of the overall retail sales, have grown at 7.8 per cent between 2009 and 2014 to reach an estimated $47.4 billion.

Masaad F. Al-Dakheel, Vice-President for Marketing at Al-Watania Poultry, said: "We believe that the GCC food industry is growing exponentially due to an increase in disposable income in GCC countries, an increase in population including an increased number of expatriates especially in the UAE and Kuwait, as well as gradual changes to food consumption patterns from traditional to international."

Follow Emirates 24|7 on Google News.