How secure will your smartphone be?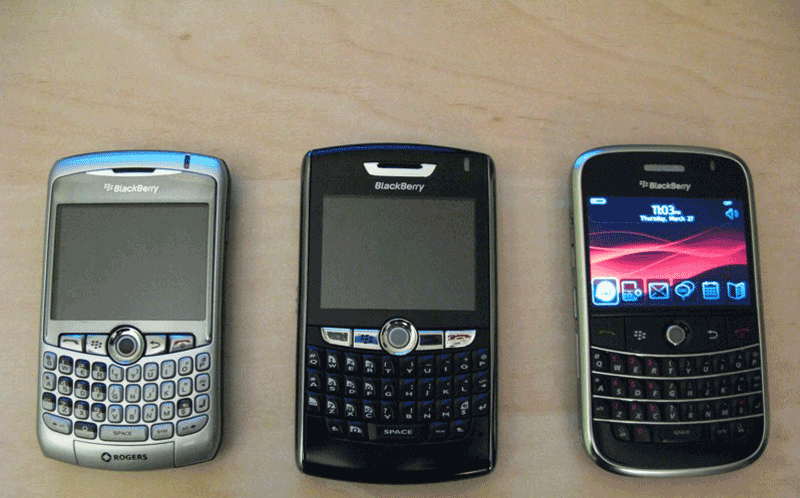 The maker of BlackBerry devices says tighter restrictions on the popular gadgets proposed by the UAE authorities would likely apply to other smartphones too.
Research in Motion, the Canadian company that makes BlackBerrys, said in an emailed statement on Sunday it has been in contact with the regulator and understands that other smartphone makers could also face new restrictions.
"The TRA has confirmed to RIM that any potential policy regarding enterprise services in the UAE would be an industrywide policy applying equally to all enterprise solution providers," the company said.
In the telecom industry, the term enterprise generally refers to company phones often tied to a corporate email account. RIM said it understands the new UAE policies would aim to avoid affecting "legitimate enterprise customers."
The TRA did not reply to a request for clarification on Sunday.
The UAE's telecommunications regulator has outlined plans to limit access to the Blackberry Enterprise Server system, which provides the most secure form of communication on the handheld devices. It is used by many international companies and government agencies to keep emails and other data safe.
Only organisations with 20 or more BlackBerry accounts would be allowed to use the service under the UAE's proposed new rules. Others would need to rely on a less-secure system that analysts say is easier for authorities to monitor and could cause accessibility problems for corporate users.
The proposed policy shift will allow Emirates' to gain greater control over smartphone data. Nearly six months ago, the UAE decided not to impose a sweeping ban on the most popular BlackBerry services amid concerns about security.
The Telecommunications Regulatory Authority on Saturday sought to assure customers that all BlackBerry services will continue. But it has not explicitly backed down from plans to limit access to the most secure service.
Other smartphone manufacturers, including Motorola and iPhone maker Apple, are starting to win enterprise customers. But none has managed to unseat RIM in the UAE, where the BlackBerry remains the phone of choice among foreign professionals and affluent citizens alike.
There are currently 500,000 BlackBerry users in the UAE.

No need to worry
Osman Sultan, chief executive of the telecommunications firm du, told reporters on Monday he doesn't expect the shift May 1 to cause problems for customers, who will still have access to email, Web browsing and messaging services.
"I don't see any reason for frustration for customers," Sultan said. "You can still access your corporate email via BIS. ... I don't see what really is the issue."
Sultan's comments suggest the restrictions are still moving ahead.
"The rule is still this rule," he said.
UAE phone number
portability now in Q3
Follow Emirates 24|7 on Google News.