How to land a job legally in UAE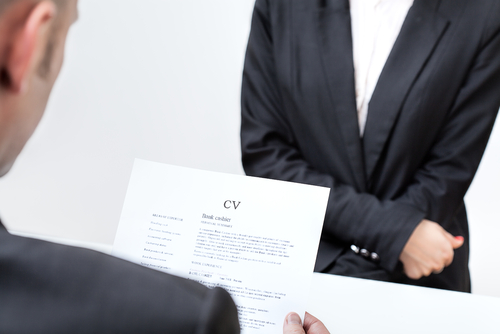 Millions of Pakistanis are working overseas with many of them in the UAE and the neighbouring Gulf states.
Many more are looking to move overseas in search of greener pastures.
Spending hundreds of thousands of rupees, some of them are trapped by unauthorised agents luring them by offering jobs.
Since using unauthorised agents is illegal and also fraught with risks, Pakistani job-seekers have now been advised to go through proper government channels.
A senior labour official here in Dubai has suggested young Pakistanis looking for jobs in the Gulf region to have properly documented contracts and also utilise government-approved employment agencies to get jobs.

Read: Dubai helps 7 stranded Pakistanis return home

"People should come through government-approved recruitment agencies rather than unauthorised private agents," Haroon Malik, Community Welfare and Labour Attaché at Pakistan consulate in Dubai, told Emirates 24|7.
Replying to a query on how young Pakistanis looking for jobs in the UAE can get jobs through proper legal process and without involving unauthorised agents, Malik said the procedure is the that the employer in the UAE or any other country will have an agreement with Pakistan Overseas Employment Promoters Association.
The two parties negotiate the terms and conditions for the recruitment of the labourers on their behalf in Pakistan. That document is then attested by the Labour Attaché Office there in Pakistan.
The parametres that have been set by consulate here in Dubai is that the people pay a visit to the employer and the company to enquire about the work and living conditions of the workers.
During the interview, the consulate assesses the company or employer's profile and attests the documents.
Then the jobs are advertised in the media based on the terms and conditions set between the two parties.
The interested candidates can then apply for jobs and interviews.
Malik noted that the employees must go through the contract and fully understand the terms and conditions. "They (candidates) should trust the salary mentioned on the contract with the employer rather than verbal agreement."
Below is a guide for Pakistanis looking to seek employment in the UAE and other Gulf states through legal channels which will also help them ensure their rights are protected.

Step 1: Employer and Pakistan Overseas Employment Promoters Association sign contract

Step 2: Two parties negotiate terms and conditions for hiring the candidates from Pakistan for overseas employment

Step 3: Documents are attested by the Labour Attaché Office in Pakistan

Step 4: Dubai consulate officials visit employer to ascertain work and living conditions of workers coming here

Step 5: After assessment, jobs are advertised in Pakistan and prospective candidates are invited for interview

Step 6: After clearing the interview, the candidates are given contracts and jobs
Follow Emirates 24|7 on Google News.