ID not mandatory for salary payments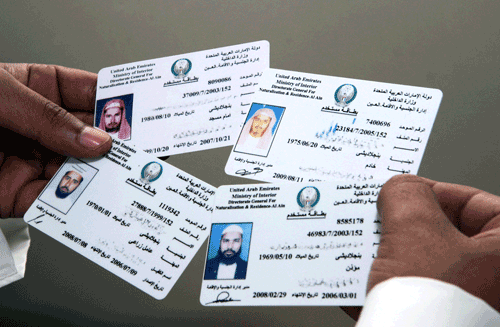 Federal civil servants will continue to receive their monthly salaries on time even if they have not yet obtained the national ID card, a senior official at the ministry of finance was reported on Friday as saying.
Younus Khouri, the ministry's undersecretary, was reacting to recent press reports that the ministry would freeze the salary of federal government employees who do not have the Emirates ID card.
"We are coordinating with the Emirates Identity Authority (EIA) and the Federal Authority for Human Resources to ensure all employees obtain the ID card so we pursue the implementation of the new wage system as soon as possible…but we have not mentioned any decision to stop the salaries of those who have not obtained the ID card yet," he told the semi official daily Alittihad.
The paper said Younus's comments followed a circular by the ministry to all federal employees asking them to obtain the ID card as soon as possible so they will be linked to a new wage system launched at the start of 2011.
In a statement last month, EIA said it decided to extend the December 31 deadline for ID applications until June 2011 following reports of stampedes by applicants at its registration centres.
Follow Emirates 24|7 on Google News.