IGNITE's Pink is Punk raises record-breaking Dh87,000 for Breast Cancer Awareness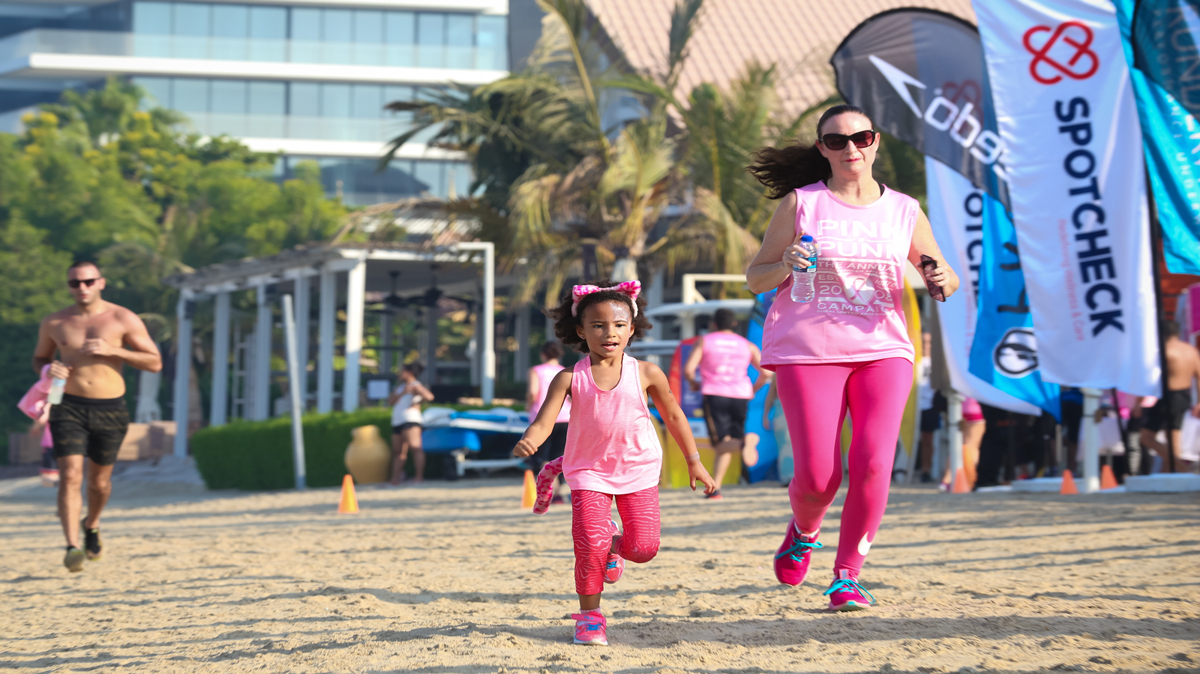 IGNITE's Pink is Punk, the Popular breast cancer awareness and fundraising event, which took place this morning at the Anantara The Palm Dubai Resort achieved a personal best in fundraising with Dh87,000 raised and donated to Brest Friends, in association with Al Jalila Foundation.
The annual event, organised by UAE-based group IGNITE, upped the ante for its seventh edition with a 3km fun run category added to the traditional run:swim format.
The new format brought together 800 attendees of all ages and fitness levels, who showed their support with many donning pink fancy dress and super-hero costumes to honour cancer patients and survivors.
"We are positively overwhelmed by the response we received today, having raised Dh87,000 - more than double the amount raised in 2017 - towards cancer research as well as the palliative care and support of patients. Members of the community, big and small, casual as well as serious athletes, showed that Dubai is a city that bands together to support a deserving cause. We are truly grateful and delighted to contribute to the vision of making Dubai the most active city in the world", said Guillaume Mariole, Co-Founder and CEO of the IGNITE Group.
"I got diagnosed early thanks to an awareness drive and as a survivor, I champion and encourage women and men to continue backing events such as IGNITE's Pink is Punk. They are powerful platforms that help with education, awareness and action, while driving early detection and effective care," said Breast Cancer Survivor Jenny Waite, who cycled from Bangkok to Siem Reap over 5 days to raise over Dh41,000.
IGNITE's Pink is Punk was sponsored by Multiplex, the leading global contractor; host venue Anantara The Palm Dubai Resort; UAE event support services company, Showforce; wellness company Spotchek, contractor James L Williams Middle East and communications agency The B Collective.
IGNITE is offering those who missed the Pink is Punk run:swim event the chance to contribute and show their support by attending an 8th October Pink Moonlight Yoga at host venue Anantara The Palm Dubai Resort.
Follow Emirates 24|7 on Google News.