Ikea UAE sends meatballs for horsemeat tests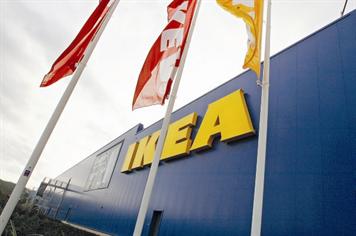 Ikea UAE today said it had sent meatballs sold in the UAE for DNA testing at a laboratory in Abu Dhabi and the results are expected next week.
The Swedish furniture giant has been in the news for the past couple of weeks after authorities said they found traces of horse DNA in the product. It has withdrawn meatballs and hot dogs from many European countries. On Wednesday, Russia said it had also found horsemeat in sausages imported from Austria.
A statement sent to Emirates 24l7 by Ikea UAE said: "Ikea meatballs sold in the UAE are manufactured to be Halal and imported from Saudi Arabia, not Europe.
In the UAE, we have submitted a batch for some tests and the results are expected next week."
The company said meatballs sold in Ikea's UAE stores are produced regionally under license by a highly reputable company called "Premier Foods Industries" located in Saudi Arabia. "Ikea takes utmost care to ensure that the meatballs are prepared in a Halal manner and therefore does not follow the Swedish recipe. The situation in Europe does not affect meatballs sold at Ikea UAE," the statement said.
"The meat used in the production in Saudi Arabia is sourced from accredited Halal suppliers in Australia and are not from the same source as the packaged meatballs from the Swedish. The trust of our customers is of utmost importance to us, which is why last week we have taken extra-precautionary measures by sending a batch for DNA laboratory testing in Abu Dhabi. We expect text results next week to confirm that there are no indications of any ingredients than the ones stipulated in our recipes and specifications," the company said.
In Europe, Ikea is continuously performing a large number of tests on meatballs, in order to verify that they contain only the meat stipulated in the specifications. So far, the number of tests amounts to several hundred.
Based on the several test results already received, there is indication of horse meat in one occasion only, restricted to Europe; a test result communicated by Czech Republic authorities on February 25. No other test results show any indication of horse meat.
Follow Emirates 24|7 on Google News.