Illegal sale: old stocks at new prices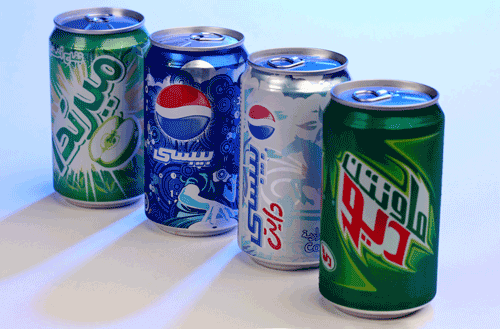 Some retailers are making a quick buck by selling old stocks of Pepsi and Coca Cola products at the revised prices in gross violation of the companies' instructions.
While the two soft drink majors have for the first time in 30 years hiked the prices of their drinks by up to 50 per cent with effect from January 1, 2011, retailers were specifically told the prices are applicable only for products supplied this year. The soft drinks that were sold for Dh1 now costs Dh1.50 while the 2.25 litre bottles cost Dh5 after a 25 per cent hike.
However, retailers like some supermarkets, groceries and small eateries are palming off the 2010 stocks for the revised prices, sources told Emirates 24|7.
A Sharjah-based grocery outlet owner admitted he was selling the products for the new prices. "We have enough stock of Pepsi and Coca Cola as their shelf life is nine months. The shelf life is less for the light (diet) versions. Since winter and the economic slowdown has affected the demand, we are selling the old stocks for the new price," he said adding "It is business as usual for us and most customers don't complain."
While retailers try to compensate for reduced sales by charging the revised prices, the suppliers maintain it is illegal to sell anything beyond the permissible prices.
A source in Dubai Refreshment Company said: "We have received complaints that some groceries and selling old stock of Pepsi at higher prices. It is illegal and some groceries and supermarkets have been fined. If there is any such complaint, customers can inform the company or the Municipality authorities. The maximum punishment for selling at higher prices is that their license can be revoked."
"All the shops are selling Pepsi and Coca Cola at higher prices now. I don't know where is the old stock disappeared? Some shops are selling new Pepsi and Cola cans with revised price label. They are obviously selling the old stocks at new prices," said Abdul Khader, a customer.
"There is a warning from the company that old stock should not be sold at higher prices. But almost everyone in the market is selling at the higher prices as they see it as a unique chance to make an additional revenue during this lean period," said a restaurant owner in Deira.
A call centre agent at the Dubai Refreshment Company told Emirates 24|7 that customers can give the location, name and other details of the shops selling old stocks of Pepsi at higher prices. "If you give the supermarket name and location, we will take action against them. We have taken action against some erring supermarkets and groceries. Customers can also complain to the relevant authorities."
In affecting the long-sought hike in prices of their products, both Pepsi and Coca Cola had blamed rising input costs, especially sugar, and establishment costs.
Follow Emirates 24|7 on Google News.