India named Abu Dhabi International Book Fair's 2019 guest of honour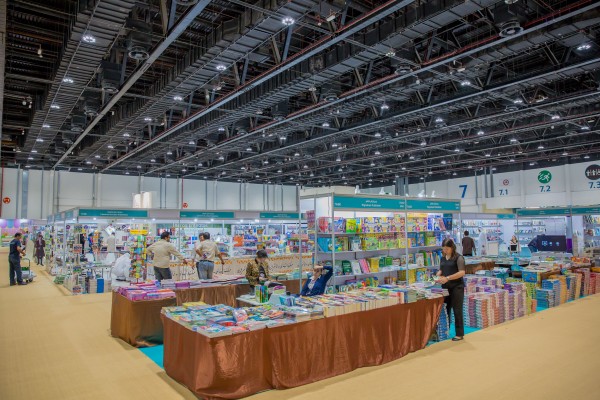 The Department of Culture and Tourism - Abu Dhabi, DCT Abu Dhabi, has designated India as the guest of honour for the 29th edition of the Abu Dhabi International Book Fair, ADIBF, which will be held under the patronage of His Highness Sheikh Mohammed bin Zayed Al Nahyan, Crown Prince of Abu Dhabi and Deputy Supreme Commander of the UAE Armed Forces.
Set to run from 24th to 30th April, 2019, the fair aims to highlight the UAE's rich heritage, showcasing its authenticity and modernity, as well as its cultural and literary output.
India's participation in the fair is expected to attract significant visitor numbers with various events and activities held throughout the entire duration of the ADIBF. These activations will embrace the fields of literature, culture, art, music, cinema and dance.
India's participation will also provide a chance for investors wishing to explore and capitalise on opportunities offered by Indian groups and publishers that are present in the GCC. The Indian pavilion will also host Indian writers, authors and literary scholars who will serve as ambassadors for the literature and art of their country.
Saif Saeed Ghobash, Under-Secretary of DCT Abu Dhabi, said, "India's selection as the guest of honour of the 29th Abu Dhabi International Book Fair underscores the deep ties between India and the Arab world and the long-standing UAE-India relationship, which preceded the UAE's foundation in 1971.
"Inspired initially by trade, these relations expanded to encompass cultural and literary products and scientific and artistic marvels, offered by a country in which 24 official languages and hundreds of dialects coexist."
"India's power is not limited to its economy or its universally admired film industry; there is a great strength in its cultural output, boasting as it does some 16,000-plus publishers.
"Following the directives of our wise leadership, we are tireless in pursuing cultural openness and the celebration of other cultures. This comes as part of our efforts to accelerate our transformation into a knowledge-based economy and to promote cultural tourism."
Abdullah Majed Al Ali, Director of the ADIBF, said, "The 29th Abu Dhabi International Book Fair will celebrate India, with its authentic culture, arts, heritage and knowledge-based traditions. These credentials are deeply rooted in its history, which spans more than 8,000 years and offers a wide variety of cultural and creative products in the fields of art, authorship, publishing and knowledge.
"Celebrating India also reflects the UAE's long-term vision of establishing bridges of communication with other world cultures.
"ADIBF 2019 is expected to be a vibrant cultural event and an art and folklore festival with India's presence showcasing its languages, creative products and publishing industry. We are looking forward to welcoming Indian artists, creative minds and renowned influential authors.
"We hope that this cultural gathering will result in a joint publishing industry that benefits from the publishing markets of both countries, offering professional development opportunities and unique knowledge-based products to the intellectuals and writers of both countries."
Follow Emirates 24|7 on Google News.