India named guest nation of Dubai Investment Week 2018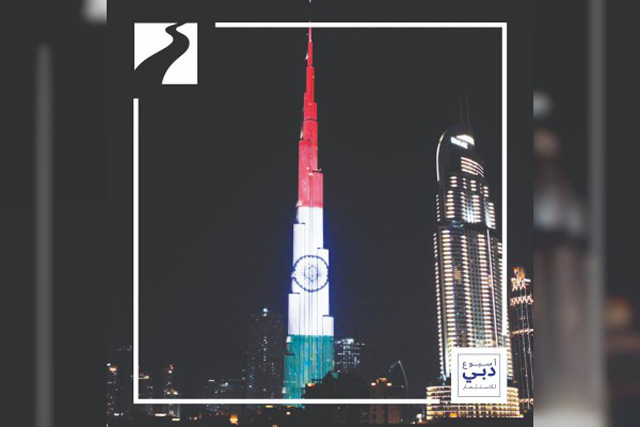 Building on the UAE's longstanding historical ties and robust bilateral relations with India, Dubai FDI -the investment development agency of Dubai Economy (DED) - announced that the South Asian country will be the guest nation of the upcoming fourth edition of the premier Dubai Investment Week (DIW), set to take place on October 7-11, 2018 in the emirate.
In 2017 alone, 28 Indian projects worth USD127.73 million were launched in the UAE, focused on retail and wholesale trade (25.0 percent); accommodation and food services (14.3 percent); software publishers (10.7 percent); educational services (7.1 percent); and administration and support services (7.1 percent).
Under the patronage of H.H. Sheikh Hamdan bin Mohammed bin Rashid Al Maktoum, Crown Prince of Dubai and Chairman of Dubai Executive Council, DIW 2018 will discuss the major role of India and other key foreign investors in Dubai's future growth as well as their impact on the emirate's efforts to promote innovation across key sectors. This year's theme is 'Investing in Future Transformation.' Fahad Al Gergawi, CEO of Dubai FDI, said: "With its steadily growing reputation as a worldwide business hub and a preferred global destination for foreign direct investments (FDIs), the emirate continues to attract investors' interest thanks mainly to its strategic location, modern infrastructure, enabling business environment, and fully developed international business services value chain. We aim to further highlight Dubai's advantages and edge via our DIW initiative, with the 2018 edition focusing particularly on the relations of Dubai and the UAE with India as our guest nation. DIW is part and parcel of our commitment to realize the goals of Dubai Plan 2021 to transform the city into a pivotal hub in the global economy and a city of happy, creative and empowered people."
Additionally, DIW 2018 will highlight Dubai's strategic importance as a global business center, a gateway for business in the region, and a city driving future growth for investors through a series of dialogue forums and interactive sessions. The event will gather speakers and delegates from around the world to gain insights and inspiration as to the emirate's future growth plans.
Strengthening partnerships with local and international investors, DIW 2018 will also discuss local, regional and global investment trends essential to investors, investment facilitators, and policymakers. It will present excellent opportunities to enhance partnerships with international institutions, strengthen public-private cooperation, and showcase business opportunities in key sectors of Dubai, a leading example of sustainable growth.
"DIW is also an opportunity for the private sector to engage with leading government figures and learn more about the upcoming and established investment opportunities Dubai offers the international business community. It is a perfect avenue for the private sector entities to familiarize itself about the government's strategy moving forward to 2020 and beyond," added Al Gergawi.
In the Middle East, Dubai is now at forefront of attracting significant businesses and FDI, allowing companies across industries to increase their market share and provide an environment conducive to substantial growth. The DIW effectively facilitates the entry of investors to Dubai and other key regional markets that offer robust growth potentials.
Follow Emirates 24|7 on Google News.