Indian 'gifted' 1 kilo gold by a 'casual friend' in Dubai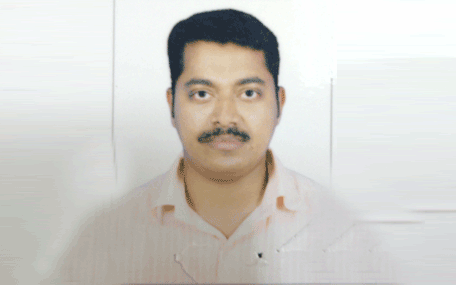 Luck has finally smiled on Noorudeen, 38, Indian, who works for a trading and cargo company in Deira.
Noorudeen has been trying his luck by buying different coupons and raffles of Dubai Shopping Festival.
At last, he won, but not through the coupons he bought, but with a coupon that was gifted to him by a not-so-close friend.
Noorudeen won one kilo of gold (worth about Dh150,000) on one of the two raffle coupons gifted by a regular customer visiting Noorudeen's company.
"I am excited to win one kilo of gold. In fact I did not buy any gold but got raffle coupons to fill in. A not-so-close friend and regular customer who purchased gold from the adjacent gold outlet was too busy to fill the raffle coupon and drop them in the box.
"He came rushing to our office and he was generous enough to give two raffle coupons to me. I know him as a regular customer, but did not even remember his name.
"I wrote down details including my name and mobile phone number and he himself took the coupons and dropped them in the box along with his own coupons. Though he did not win any prize,one of the two raffle coupons that hegave me was picked as the lucky winner of that day," added Noorudeen.
Jaffar, Indian, who gave him two raffle coupons, works in a stationery trading company as salesman and was preparing to go to Saudi Arabia to perform Umrah.
Every day a raffle draw is conducted as part of Dubai Shopping Festival and customers who purchase gold and diamonds worth Dh500 or more will get a chance to win a kilogramme of gold and a solitaire diamond.
"I was surprised to get a call from the Dubai Gold and Jewllery Group office saying I had won one kilogramme of gold. I have been living in the UAE for 18 years and tried my luck several times in the past.
"This time luck came to me through that friend. I did not have his contact details or even his name but using some forms that he gave to my office for business purposes, I traced his company address and phone number and contacted him to share the good news. When I contacted his company, I was told that he had gone to Makkah to perform Umrah and will be coming back soon.
"I got his mobile number and called him to share the good news and he was equally excited to hear it," added Noorudeen, who hails from Kerala.
"Now I know that his name is Jaffar and he will be coming back to Dubai soon after performing Umrah. The prize of one kilogramme gold will be claimed after presenting the gold sales invoice, which is with my friend. As the raffle coupon was his gift to me, I think half of the one kilogramme of gold belongs to him," added Noorudeen.
Another winner of one kilogramme of gold, MG Babu, purchased an Expo 2020 souvenir gold coin just before he was leaving Dubai for good after losing his job. He had worked for three decades in the UAE.
"I have not won a raffle in all these years. I just lost my job and decided to go back to Kerala for good. I went to purchase a coin as a small memorabilia and little saving to take back home.
"The jeweller's staff pushed me to fill the coupon, which I reluctantly did because I had never won anything in my life. I could not believe when I got a call informing me that I was the winner of the mega daily prize of one kilo gold. I converted the gold to cash and sent the money home. I plan to start a small business in Kerala with the money I have won," Babu said.
Follow Emirates 24|7 on Google News.