Indian, Gulf consumers most open in the world about sharing personal info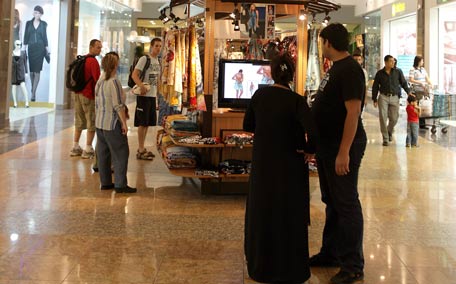 Shoppers in the Gulf region are among the most open with their personal information, with 67 per cent willing to share their data, second only to India, reveals a new survey by loyalty provider, Aimia Inc.

The survey of more than 24,000 respondents from 10 countries including the US, Canada, Australia and India, also showed room for growth in the Gulf's loyalty sector, with the lowest number of consumers using a loyalty programme – 71 per cent, versus the global average of 84 per cent and as high as 90 per cent in Canada and France.

Just how much customers in the Gulf are willing to share, and to whom, varies greatly by industry. When asked to rank out of 10 the degree to which they are comfortable with businesses handling their personal data, an overwhelming majority of consumers (81 per cent) put banks in the top three, along with supermarkets (73 per cent) and telecommunication providers (72 per cent).

Conversely, 32 per cent of consumers place social networks in the bottom two of institutions they trust and 28 per cent of consumers place online search engines at the bottom.

"Consumers are increasingly required to trust companies to handle their personal details.

Transparency about how data is being collected and used will become a key differentiator for businesses going forward. Businesses that are clear and offer a better customer experience through the use of that information will build greater trust and loyalty," a company spokesperson says.

Customers in the Gulf region are also more trusting than customers in other markets and this is reflected in the figures, with only 12 per cent having concerns over data security versus the global average of 20 per cent. However, there is a fine line between providing a personalised experience and coming across as too familiar.

With the data retailers now have, they can greet each customer by name. In the Gulf 63 per cent of customers would be comfortable if hotel staff addressed them by their first name, while only 44 per cent of customers would be comfortable if fuel attendants did the same.

Supermarket customers were the happiest if the company sent them offers on their mobile phone (56 per cent), while only 41 per cent of those customers would be comfortable if supermarkets advertised to them based on previous online searches.
Follow Emirates 24|7 on Google News.