Indian national wins Dubai Duty Free millionaire draw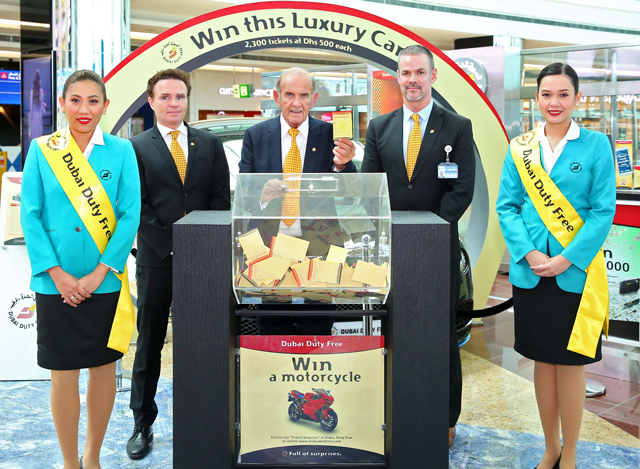 Archibald Rodrigues, a Dubai-based Indian national, has become the latest addition in the long list of Dubai Duty Free Millennium Millionaires when his lucky ticket was drawn earlier this week in Dubai International Airport.
Rodrigues, who bought his ticket online, is currently out of the country, and will be greatly surprised when he finds out of his new found fortune. He is the 117th Indian national to have won a $1 million in the Millennium Millionaire Promotion.

Furthermore, a Finest Surprise Draw was conducted directly after the Millennium Millionaire, with Mohammad Rizwan, a Pakistani national living in Dubai, being named as the winner of a Ducati Superbike 959.
Rizwan, a 33-year-old Senior Electrician from Green Fields for Feed Industries, bought his first ever ticket and was excited to learn he had won a motorbike in the Dubai Duty Free Finest Surprise Promotion in Series 305.
The latest Dubai Duty Free Millennium Millionaire and Finest Surprise draw was conducted by Dubai Duty Free officials headed by Colm McLoughlin - Executive Vice Chairman and CEO, Bernard Creed – Senior Vice President – Finance and Sean Staunton – Senior Vice President – Retail Sales.
Follow Emirates 24|7 on Google News.