Indian wins mega draw after 18 years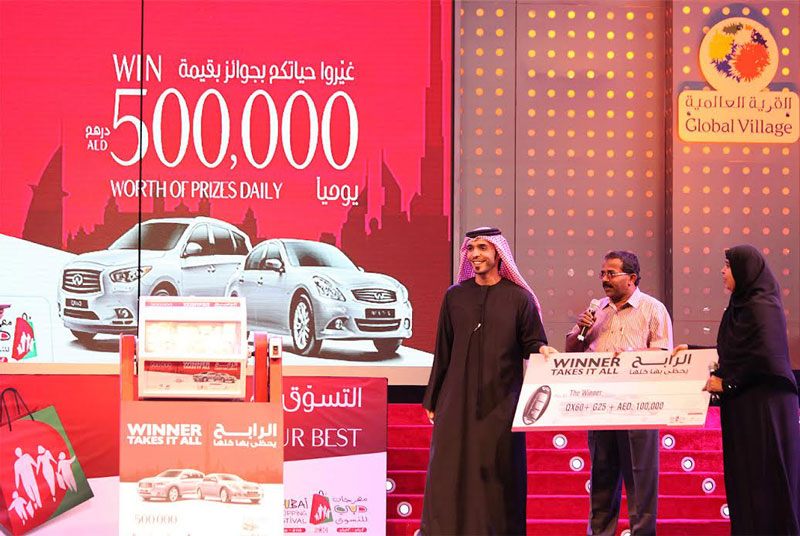 After trying for 18 years, an Indian's dream of winning the mega Infiniti raffle draw at the Dubai Shopping Festival finally came true this year.

Forty-nine-year-old Ahmed Kabir walked away with two Infinti cars and Dh100,000 in cash.

Ahmed and his wife Nazeema were pleasantly surprised when they heard about their win.

A PR officer from Ajman, Ahmed has been buying DSF raffle coupons since the beginning of the shopping festival in 1996.

"I was so thrilled when I got the call. I thank God for this blessing," said Kabir, who first shared the news with his colleagues with whom he was at their company's annual day celebrations.

"I then called my wife, but she didn't believe me at first. She thought I was playing a prank.

"She only believed after my boss assured her that it was true."

Kabir wants to use the money towards paying off his bank loans and credit card debts. He also plans to fulfill his 19-year old son's wish for a motorbike.

The remaining amount, he wants to save towards securing his family's future.

DSF shoppers can take part in the Infiniti Mega Raffle draw by purchasing a ticket for Dh200. Daily winners walk away with two luxury Infiniti cars - QX60 and G25, and Dh100,000 in cash.

Follow Emirates 24|7 on Google News.