Indians topped list of DSF winners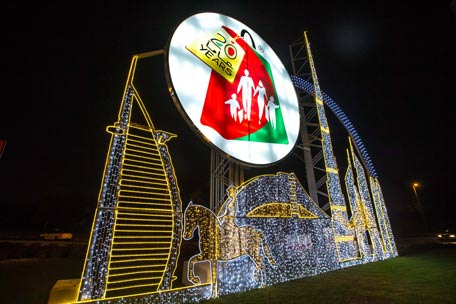 Up to 58 per cent of prizes during this season of Dubai Shopping Festival went to Indians. The rest were shared by various other nationalities.

This year DSF offered prizes in four categories - The Infiniti Mega Raffle, The Gold and Jewelry Mega Raffle, Nissan Grand Raffle, and A Million Reasons to Shop Promotion.

There were a total of 148 winners in the first three categories, of whom 86 were Indians, followed by 12 Emiratis and 11 Filipinos.

While, people from Iran, Syria, Turkey, China, Iraq, Yemen, Pakistan, Nepal, Bangladesh, Canada, Australia, Britain, Malaysia, Croatia, Ethiopia and Saudi comprised rest of the winners.

The raffles included: The Infiniti Mega Raffle (Daily): Infiniti QX 60, Q 50 and Dh100,000, The Infiniti Mega Raffle(Weekly): Dh100,000, The Gold And jewellery Mega Raffle(Daily): one kilo gold, The Gold And Jewellery Mega Raffle(Daily): 1 ct. solitaire diamond, The Gold and jewellery Mega Raffle(Weekly): five kilo gold, Nissan Grand Raffle(Daily): Car winners, and Nissan Grand Raffle(Weekly): Nissan Patrol.
Follow Emirates 24|7 on Google News.