Inside the world's largest falcon hospital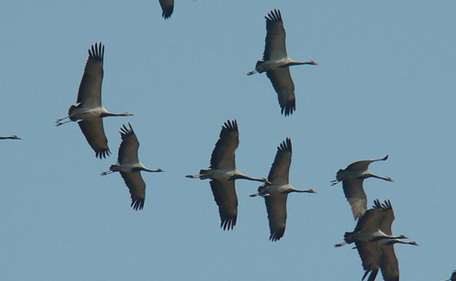 The Abu Dhabi Falcon Hospital has become a major tourist attraction where around 9,000 birds, worth up to $1 million, get treated every year.

The hospital, which includes an intensive care unit, quarantine centres and air-conditioned rooms, is considered the world's largest falcon hospital where birds are given the very best of care, said an article on the Mail Online website.

The hospital features a breeding centre, X-ray department and an ophthalmology facility. Also in the hospital, which is the leading centre for falcon medicine, falcons can get rest and relaxation.

The centre is open round the clock and offers a range of treatments.

Birds with Avian Flu or Falcon Pox can recover in special quarantine rooms, and there are even two large air conditioned aviaries where falcons can relax as they shed their old feathers and make way for the new - a process known as moulting.

The hospital, which opened in 1999, has treated over 67,000 birds since it first opened its doors, not only from the United Arab Emirates, but also from the surrounding Gulf region, including Saudi Arabia, Qatar and Kuwait.

Although it was initially dedicated to treating only falcons, the medical centre transitioned into an avian hospital for all birds and poultry in 2006, according to its official website.

The hospital is also working to release certain types of falcons back into their natural wild habitat. In 1999, the Abu Dhabi Environment Agency began implementing the Sheikh Zayed Falcon Release programme in order to increase the wild falcon population, and as such the hospital rehabilitates certain types of wild falcons who had previously been used for falconry to follow their natural migratory route.

So far more than 1,300 falcons have been released back into their original habitats in places such as Pakistan, Iran and Kazakhstan.

Follow Emirates 24|7 on Google News.