Islamic Information Centre distributes 854,230 books in 2016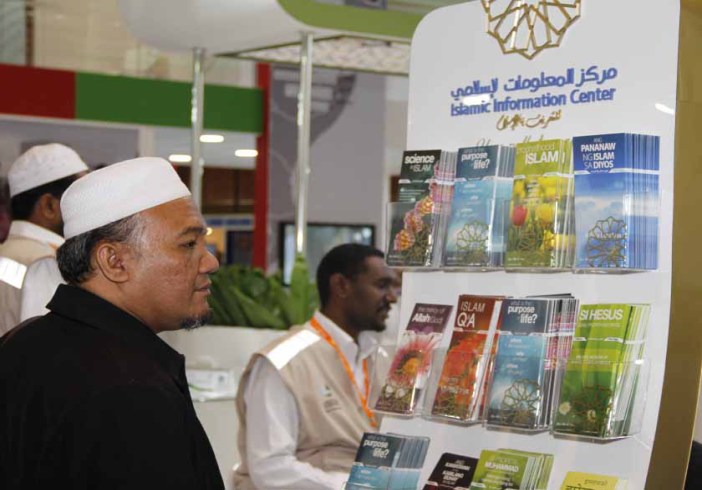 The Islamic Information Centre, a leading division of the 37-year-old Dar Al Ber Society, DABS, has announce that it printed, published and distributed 854,230 religious, social, and cultural books, locally and abroad, last year.
Khalfan Khalifa Al Mazrouie, Chairman of DABS, said the society, based in Dubai, also organised 3,188 lectures and classes on the same cultural and religious issues to develop public awareness, particularly of new and non-muslims.
"The centre also ran 172 activities and events for humanitarian, charitable, social and national causes," he said. "On top of these, was the first-of-its-kind Quran competition in the country that was only for new Muslims."
The first edition of the all new Quran competition saw the participation of 350 converts, he explained. "The conversion of ten residents did really add to the inspiration of the exceptional function."
Abdullah Ali bin Zayed, Executive Director of Dar Al Ber, said the centre also ran 227 religious courses for new Muslims last year. "These shed light on the basics and principles of Islam in a simplified and attractive way."
To spread the true, moderate, and tolerant message of Islam, the centre shared 24,635 SMSs with the new Muslims already registered, he added. "These enlightened and updated them about ongoing and upcoming activities and services."
Rashid Al Junaibi, Manager of the Islamic Information Centre, said they enlightened 161 non-Muslims on Islam as part of the 'Have you helped anyone convert?' service.
"This phone-based service is sort of question and answer conversation on Islam, its rituals and teachings, during which a staff preacher responds to people's queries refutes anti-Islam allegations, and clarifies the misconceptions on Islam."
The centre was also active on social media, Al Junaibi pointed out. "We posted and shared up to 1,635 tweets on the Dar Al Ber Society official Twitter account, along with 640 posts on Facebook."
Follow Emirates 24|7 on Google News.