Jafza to strengthen cooperation with the British business community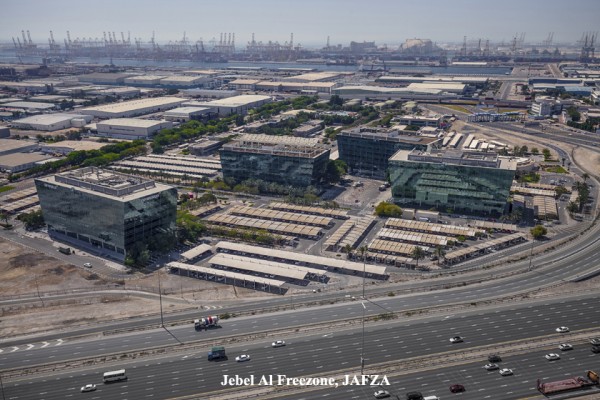 Jebel Ali Free Zone, Jafza, has hosted the UK Business Forum for British companies operating in the free zone to strengthen partnerships and explore opportunities in the Middle East and African region.
The forum was held with the attendance of Paul Fox, British Consul-General in Dubai, Mohammed Al Muallem, CEO of Jafza and Senior Vice President and Managing Director of DP World UAE Region, and senior officials from renowned companies including Jaguar Land Rover Middle East, Barloworld Logistics, Liberty Building Solutions, Momin Oil Industry FZCO and Quest Middle East.
Speaking on the occasion, Sultan Ahmad bin Sulayem, Group Chairman and CEO of DP World and Chairman of the Ports, Customs and Free Zone Corporation, said, "The forum is part of our efforts to strengthen cooperation and partnership with the British business community in Dubai and learn about their strategic plans. This will further boost our relationship with the UK and increase trade between our two countries.
"DP World's investments in the UK through London Gateway and Southampton have established a new era of partnership between the UAE and the UK adding value to the economy and British companies by enabling efficient global trade. Under the guidance of Vice President, Prime Minister and Ruler of Dubai, His Highness Sheikh Mohammed bin Rashid Al Maktoum, we are working towards strengthening the role of the UAE and Dubai in the future of the global economy. The number of British companies in Jafza has increased by 7 percent year-on-year in the past five years to over 400. In 2016, Jafza registered 21 new companies that wanted to develop and expand their operations to the Middle East and Africa."
Mr. Fox said, "I am delighted to be part of this forum to celebrate the established relationship between the UK, DP World and Jafza. Our bilateral relations with the UAE date back to 1979 during the first visit of Queen Elizabeth II to this country. The British Embassy continues to work with Jafza to enhance business relations and support British companies operating from the free zone. The companies operating in Jafza mainly benefit from the logistical advantages of the free zone that acts as a gateway to local and regional markets."
Mark Mckay, Senior Manager, Ernest & Young Middle East, presented a paper entitled 'The impact of the introduction of VAT in the GCC on Free Zones', explaining the procedures expected to be applied to companies operating in free zones when the tax comes into effect early next year.
The value of trade between Dubai and the UK reached AED28 billion in 2016 where the imports comprised AED19.6 billion, exports valued at AED1.4 billion and re-export were AED7 billion.
Follow Emirates 24|7 on Google News.