Jewellers held over 'burning baby bracelets'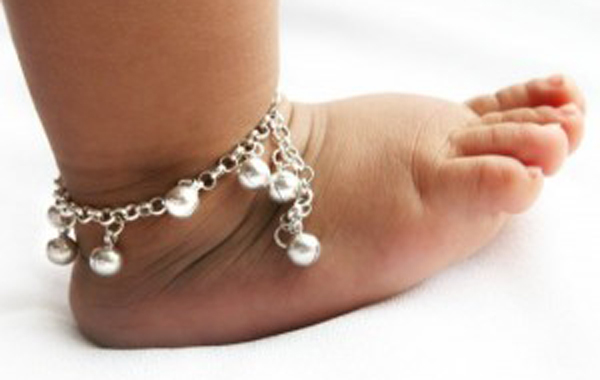 Dubai prosecution has charged four Indian jewellers of harming a two-month Emirati boy when they sold his father gold ankle bracelets that caused burns to his feet, according to a local newspaper.
The father accused the jewellery workers of negligence after they cleaned the two bracelets with acid and other chemicals and handed them to him without washing off the burning substances, the Arabic language daily 'Emarat Al Youm' said.
It quoted lawyer Abdullah Al Nasir as saying that two minutes after the father put the bracelets on his son's ankles, the baby started screaming and writhing with pain.
He then immediately took off the two bracelets after seeing some burns on the baby's feet. When the father tried to wash the chemicals off the two bracelets, his shirt was slightly burned after some of the acid accidentally touched his shirt.
The father told the paper he rushed his son, Saud, to hospital where doctors told him the baby suffered from burns on the ankles.
"The prosecution charged the four of accidentally causing harm to the baby's body because of their failure to comply with their profession's norms and rules," 'Emarat Al Youm' said.
"The prosecution found that they four were not careful enough as they handed the baby's father jewellery items that are soaked with acid substances without trying to remove them…this negligence resulted in burns to the baby's ankle."
Follow Emirates 24|7 on Google News.