Jewellers make romantic bid for business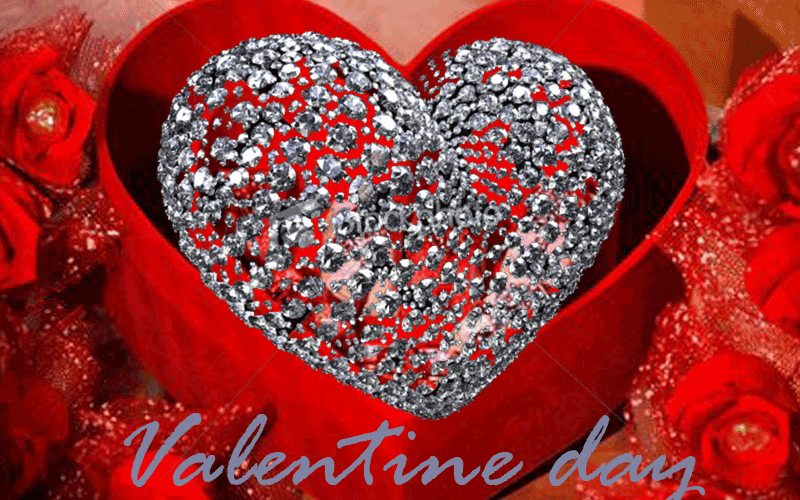 Gold and jewllery traders are going the extra mile to attract couples in love to their showrooms by offering special Valentine's Day collections, along with freebies and even free home delivery.
As the economic scenario is not as rosy as the day itself, jewellers have introduced relatively cheaper packages such as 'buy a diamond pendant and get a free gold chain' or have hearty messages inscribed on lockets and pendants such as 'I love you', 'My Valentine', 'You are mine' and 'We are together', etc. Or better still, ornaments with diamonds set in a floral designs called 'Love Blooms'.
Speaking to Emirates 24|7, Seema Shetty, Executive Director, Aabharan Jewellery, said: "We have a good collection of Valentine's Day pendants with prices beginning at Dh300. Our renovated Karama showroom's opening is also scheduled for Sunday in anticipation of the Big Day."
Shetty said they have also on offer heart-shape chocolates, flowers and other freebies as Vlentine's package. For instance, those who buy a diamond pendant will get a gold chain free. "In fact, the Abu Dhabi branch has got advance booking for the Valentines Day pendants, rings and chains," she added.
Aabharan Jewellery, which plans to have the Valentines Day promotion for a month, has introduced the dancing bird design for the occasion. It will home deliver packages for customers. "We are going an extra mile to make the loved ones feel special during Valentine's Day. If customers prefer, they can make the selection and we will deliver the packet at their door step," said Shetty.
Other leading jewllers such as Joy Alukkas, Pure Gold, Damas and Malabar Gold have special Hearts collections.
Damas' promotion tagline says: "Not for foregetting to say Thank You, but for being my one true love, my everything." On offer is its Valentines Day special heart-shape pendant.
Joy Alukkas has Masaakhi Pearls Valentines Collection priced between Dh600 and Dh1,999, apart from a host of other designs in gold, diamonds and pearls.
Malabar Gold unveiled a Valentine's range with free wrist watch offer, valid from February 10 to February 14.
The promotion runs through various outlets of Malabar Gold in the GCC countries.
"Valentine's Day is the perfect time to tell that special person how much they mean to you. We have introduced an exclusive set of diamond pendants priced at Dh 599.
And with each pendant comes a ESPRIT ladies wristwatch worth Dh329 free, said Michael Joshy, Marketing Manager, Malabar Gold.
Follow Emirates 24|7 on Google News.